Christopher Ellyn Homes offers a unique solution for homeowners facing financial strains by buying properties off-market for cash, providing fair market value based on comparable sales and repairs with no fees involved.
In today's uncertain economic climate, many homeowners grapple with mounting debts, unexpected medical expenses, or job losses. The burden of such financial strains can be overwhelming, leaving individuals searching for viable options to secure their financial future. Thankfully, there is a local company that understands the challenges faced by homeowners and offers a unique solution tailored to their needs. 
Christopher Ellyn Homes has been a pillar of support for homeowners for years. The company specializes in buying properties off-market for cash, with no commissions or fees involved. Unlike traditional flippers or investors, the company is comprised of a professional team who focuses on purchasing rental properties rather than seeking to pay pennies on the dollar. This allows them to make fair market value offers based on comparable sales and necessary repairs, ensuring homeowners receive a transparent and equitable deal. 
The company offers a refreshingly straightforward process that simplifies the home-selling journey. By buying Indianapolis properties in cash, it eliminates the legal and financial complexities associated with traditional home sales, such as dealing with mortgage buyers, performing extensive repairs, staging, and lengthy marketing processes. With Christopher Ellyn Homes, homeowners can bypass these time-consuming steps, making the entire home-selling experience more manageable and stress-free.
Furthermore, Christopher Ellyn Homes understands the importance of a quick and seamless sale. The company recognizes that homeowners facing financial difficulties or personal challenges often need to sell their houses promptly. That's why it strives to provide a fast closing process, allowing them to convert their house into cash in as little as seven days. This expedited timeline can alleviate the financial burden and provide them with the flexibility to move forward with their plans. Additionally, the company's no-fee policy ensures that homeowners can sell their properties without incurring any closing costs, making the entire transaction even more appealing. 
Honesty, integrity, and transparency are the guiding principles that Christopher Ellyn Homes upholds in every interaction with homeowners. The company's team firmly believes in providing a clear and thorough explanation of their offers, ensuring that clients completely understand the factors contributing to the proposal. They value open communication and treat each client respectfully, prioritizing their unique needs and interests. By fostering an environment of trust, they aim to build long-lasting relationships beyond a single transaction. 
Whether homeowners are going through a divorce, dealing with foreclosure, own unwanted rental property, are struggling with problematic tenants or family members, own a vacant property, need to relocate quickly, or have little to no equity in their homes, the team at Christopher Ellyn Homes has the expertise to help them navigate through these circumstances with ease. Throughout the process, clients are kept well-informed, ensuring they are empowered to make informed decisions about their properties. 
Christopher Ellyn Homes is located at 342 N 17th Ave, Beech Grove, IN, 46107, US. To schedule a consultation, contact their team at (317) 782-5481. To discover more about Christopher Ellyn Homes, visit the company's website.
Media Contact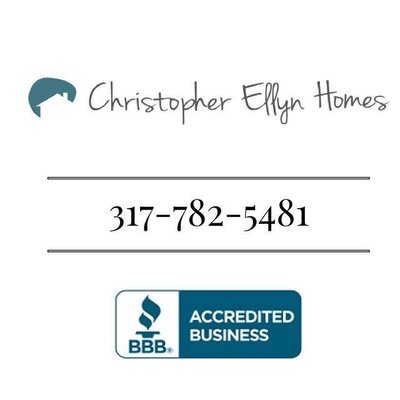 Company Name
Christopher Ellyn Homes
Contact Name
Noah Gilliom
Phone
(317) 782-5481
Address
342 N 17th Ave
City
Beech Grove
State
IN
Postal Code
46107
Country
United States
Website
https://www.christopherellynhomes.com/we-buy-houses-indianapolis/