Calgary, AB – Cinnamon Girl Clinic proudly offers eyebrow microblading for both men and women in Calgary, providing the perfect opportunity to achieve bold, beautiful, and natural-looking brows. Their team of skilled tattoo artists and aestheticians is dedicated to delivering advanced permanent makeup and beauty aesthetics services, creating personalized and confident looks for all clients. The clinic maintains a professional and confidential environment, ensuring a comfortable and inclusive experience for everyone seeking their expertise.
Eyebrow microblading at Cinnamon Girl Clinic involves using a microblade and tattoo ink to create precise and natural hairlike strokes, giving clients the opportunity to achieve their desired eyebrow shape and density. This semi-permanent makeup technique proves particularly effective for individuals with thinning or sparse eyebrows, as it provides a natural and realistic appearance. With this innovative approach, individuals can bid farewell to eyebrow pencils and the hassle of daily makeup.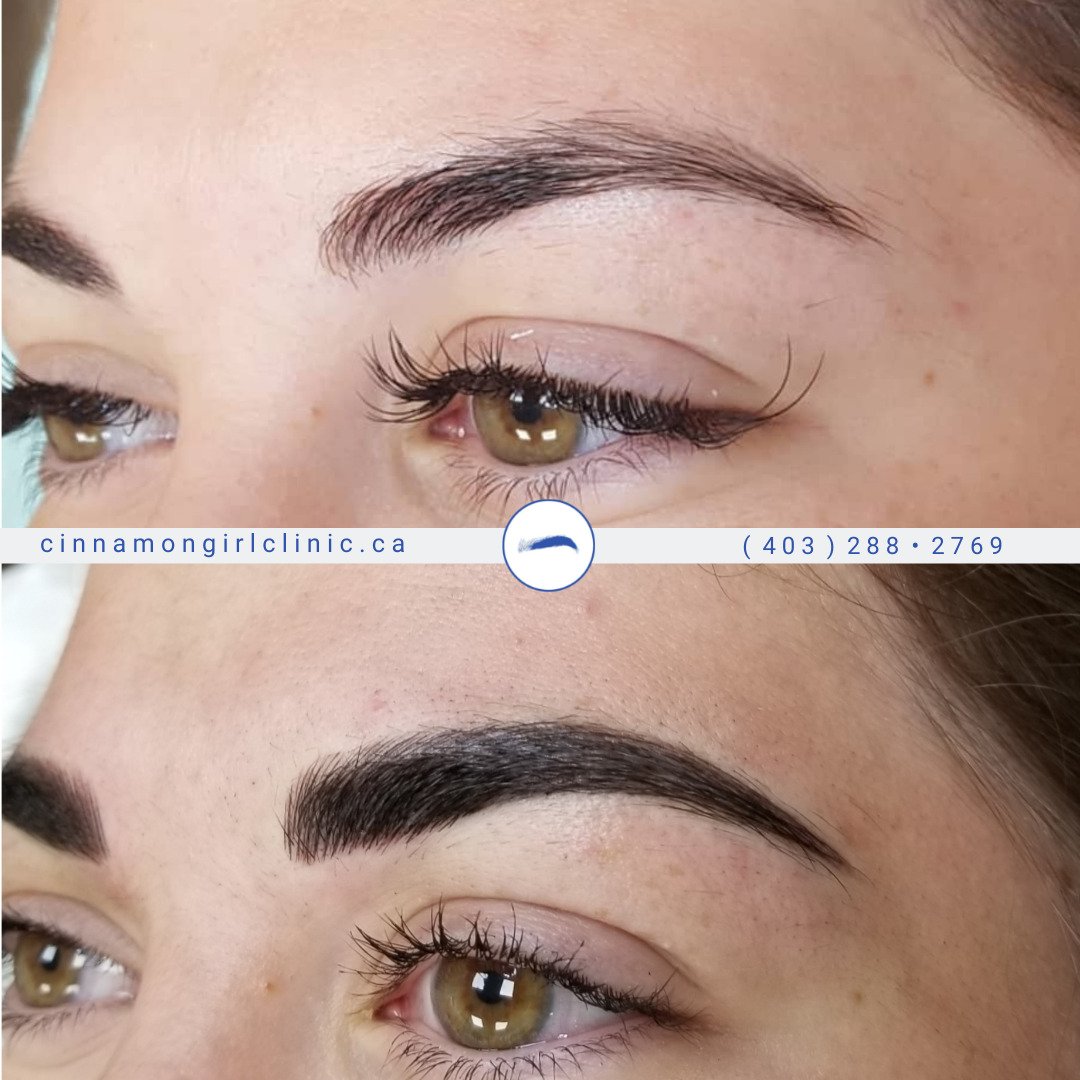 The microblading process at Cinnamon Girl Clinic typically consists of two appointments. The initial session, lasting approximately one hour, is followed by a touch-up appointment 6-8 weeks later. Both appointments are included in the competitive prices offered by the clinic. The results of microblading can last anywhere between 1 to 3 years, making it a long-lasting and worthwhile investment.
Cinnamon Girl Clinic doesn't limit its services to eyebrow microblading alone; they offer an array of permanent makeup solutions. Their Permanent Eyeliner Tattoo creates perfectly defined eyes, while the Lip Blush Tattoo provides natural-looking lips with a touch of color and fullness. Additionally, the clinic offers Scalp + Hairline Micropigmentation, an advanced technique catering to both men and women, addressing hair loss concerns and achieving a fuller hairline appearance for added confidence.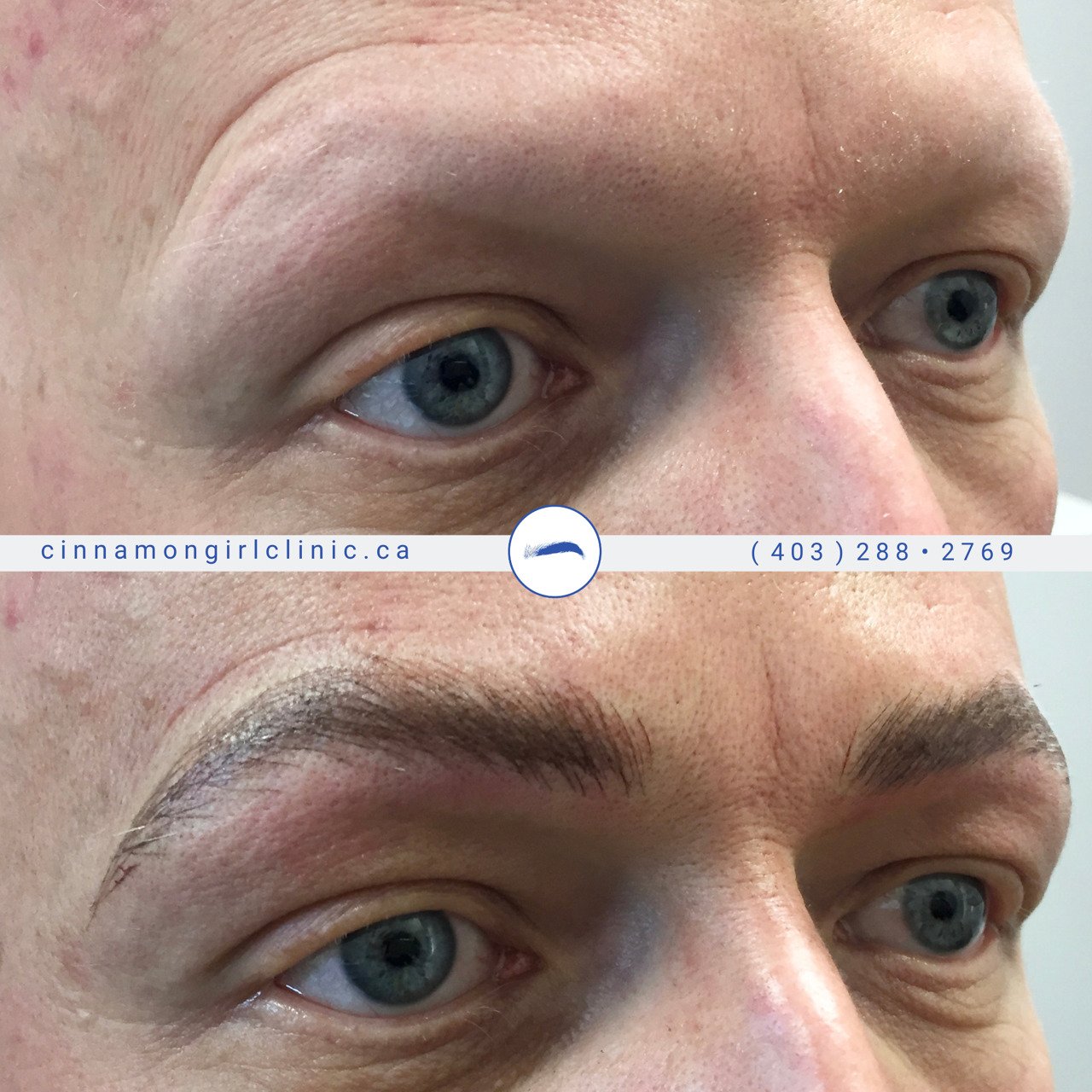 Moreover, Cinnamon Girl Clinic recognizes the transformative power of paramedical tattoos in assisting individuals on their journey of healing. Its compassionate approach includes 3D Areola + Nipple Tattooing, providing a sense of wholeness and restoration to those who have undergone reconstruction. For those dealing with skin imperfections due to trauma or medical conditions, the clinic offers Microneedling/Resurfacing to promote skin rejuvenation and improve the appearance of acne, scars, and wrinkles. Additionally, the clinic's expertise in Micropigmentation/Camouflage allows its team to skillfully conceal stretch marks, scars, burns, and skin grafts, restoring confidence and self-esteem in individuals with such concerns.
At Cinnamon Girl Clinic, the emphasis on quality, professionalism, and personalized care is at the heart of every service offered. The clinic's highly trained tattoo artists and aesthetic experts bring years of experience in paramedical and cosmetic tattooing, ensuring the best possible outcomes for their clients. The clinic also collaborates with doctors and surgeons to support healing after trauma and provide comprehensive solutions for clients dealing with various skin concerns.
Prospective clients are welcome to explore the captivating gallery on Cinnamon Girl Clinic's website, showcasing the extraordinary artistry and transformative outcomes created by their highly skilled team. 
Cinnamon Girl Clinic is located at 4616 Valiant Dr NW #208, Calgary, AB, T3A 0X9, CA. To schedule a consultation, contact their team at (403) 288-2769. 
Media Contact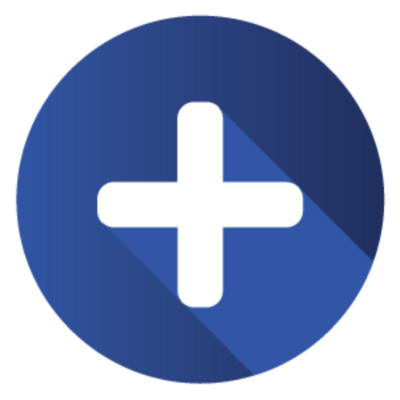 Company Name
Cinnamon Girl Clinic
Contact Name
Jody Stoski
Phone
(403) 288-2769
Address
4616 Valiant Dr NW #208
City
Calgary
State
AB
Postal Code
T3A 0X9
Country
Canada
Website
https://cinnamongirlclinic.ca/