Stevenage, Hertfordshire – Aesthetics Life offers excellent treatment options for individuals seeking to enhance their skin's natural appearance. By revitalising the body, mind, and spirit, the skin clinic's treatments help patients experience an overall boost in confidence. This skin clinic offers an extensive selection of services, including dermal fillers, anti-wrinkle treatments, cellulite treatments, bunny lines, chemical peels, and booster shots, ensuring that patients have access to everything required to achieve their desired look and feel.
With an unwavering commitment to enhancing natural beauty, Aesthetics Life is dedicated to delivering outstanding results that surpass expectations. The clinic is a state-of-the-art facility, built and spruced up to ensure maximum comfort. Patients receive personalised consultations, private pampering sessions, and treatment plans based on their needs. Further, the skin clinic uses the highest-quality products and equipment. Patient safety and satisfaction are the skin clinic's top priority; thus, the medical spa only employs highly trained, certified clinicians.
A client said, "Aesthetics Life is a beautiful modern practice with a relaxing holistic twist. They have a fantastically knowledgeable and passionate team who go over and above to ensure patient satisfaction. There's nothing quite like Aesthetics Life and they truly deserve recognition for all their efforts."
There are a myriad of factors that contribute to fine lines and wrinkles. These include age, exposure to sun, smoking, and reduced collagen and elastin. A combination of these factors leads to skin that's wrinkly, sagging, and without youthful suppleness, which can significantly affect somebody's self-esteem. Fortunately, the skin clinic Hertfordshire provides exceptional solutions to these issues. The certified clinicians use a combination of dermal fillers and anti-wrinkle treatments that smooth out these lines and give clients a more refreshed and youthful appearance. They have extensive knowledge of facial anatomy, ensuring that each treatment is administered with precision and care.
Aesthetics Life offers a variety of dermal fillers, such as Juvederm, customised to each client's particular needs. The dermal fillers inject volume and create more definition into the facial areas that appear hollow and thin such as the lips, cheeks, jawline, chin, temples, and below the eyes. The procedure tightens the skin, adds fullness, and provides a youthful and radiant appearance. The clinicians further craft personalised skincare routines for each patient receiving treatment to help them attain and maintain their health and beauty goals.
The booster shots offered at Aesthetics Life are B12 and fat burner injections. Patients report staying more awake, alert, and happier after taking the B12 shots. The fat burner injection helps to boost metabolism and works more effectively when combined with the proper diet and a regular exercise regimen.
To book an appointment, visit the skin clinic's website or call 01438 300111 to speak to a customer representative. Aesthetics Life is located at 106 High Street, Stevenage, Hertfordshire, SG1 3DW, UK.
Media Contact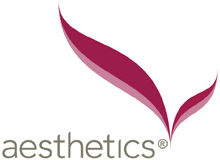 Company Name
Aesthetics Life
Contact Name
Harry Singh
Phone
01438 300111
Address
106 High Street
City
Stevenage
State
Hertfordshire
Postal Code
SG1 3DW
Country
United Kingdom
Website
https://aesthetics.life/