APOL Singapore
The majority of individuals spend a lot of time in front of a laptop seated working, studying, or gaming. They have to constantly switch chairs and adjust sitting postures to find that sweet spot for comfort every few hours.
Jason, the founder of APOL Singapore, was searching for a proper chair to satisfy his back needs without the help of painkillers or other medicines. He swept through the internet, looking for the perfect chair, but the ones he found were either expensive or uncomfortable. This is how the journey of creating APOL Singapore began.
Jason, a graduate from Singapore Polytechnic with a Diploma in Engineering with Business, decided to create his perfect ergonomic gaming chair that was not only comfortable but pocket-friendly for individuals of all lifestyles. The innovation was based on his long sitting hours and research to develop a product that would offer a solution to people like him.
The APOL Singapore ergonomic chairs have elevated sleek designs to fit in all homes, offices, and lifestyles. Providing the utmost comfort, the chairs are designed with luxury and finished with sublime detailing, providing style and kindness to the back. While many chairs don't age well, the APOL Singapore chairs get better with age, standing the test of time.
These ergonomic office chairs can be bought on the APOL Singapore site that has a simple user interface and allows visitors to learn about the company and shop from the comfort of their homes. It also has the option of bulk orders for clients looking to sell the chairs or gift them to their families and friends. With an affiliate, refer and earn program, the visitors can get discounts and earn some money for their benefit.
APOL Singapore Services
Jason tested 20 different prototypes to present the best quality available. From there, he and his team created chairs to cater to different sitting postures. The Classic series offers basic ergonomic features satisfying the comfort needs of their clients. The series include the Sphinx, Kraken, and Behemoth chairs.
The chairs are made with cloud tech foam comprising of tightly packed cells to offer comfort and greater durability. They come complete with 4D adjustable armrests that are fully customizable to be adjusted up and down, front and back, sideways, and rotated inwards or outwards.
APOL Singapore ergonomic chairs are multifunctional with a tilt mechanism allowing for a backward tilt with the option to lock it in position. With superior grade upholstery, the chairs have a smooth texture without compromising on durability.
Additionally, the ergonomic chairs are made with breathable PU leather specially designed to allow airflow through the pores, maximizing sitting experiences. With the classy aluminum alloy leg coupled with a 65mm castor wheel, the chairs suit most types of flooring.
Contact APOL Singapore
To learn more about APOL Singapore, call +65 6570 0223 to talk to a representative or visit their location at 7030 Ang Mo Kio Avenue 5, #06-53 Northstar@AMK Singapore 569880. To order an ergonomic chair, visit their website.
Media Contact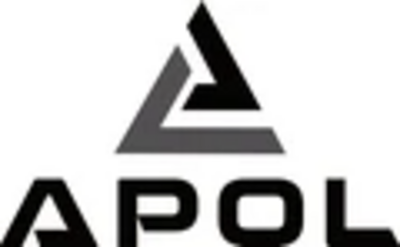 Company Name
APOL Singapore
Contact Name
Media Relations
Phone
+65 6570 0223
Address
7030 Ang Mo Kio Avenue 5, #06-53 Northstar@AMK
City
Singapore
Country
Singapore
Website
https://apol.sg/