BALTIMORE, Maryland:  Bella Contracting Services, a premier demolition contractor serving Baltimore and the surrounding areas, is setting an important example in its industry.  With more than two decades of demolition experience, the company prides itself on its safe, efficient, and sustainable practices.  
As a full-service contracting provider, Bella Contracting Services specializes in demolition work of all kinds.  Its dedicated and highly experienced team takes on complex residential, commercial, industrial, and municipal projects throughout Baltimore and beyond.  From structural demolition to interior demolition, exterior demolition, emergency demolition, and more, the company's success is built on a foundation of quality, professionalism, and customer service.  
When it comes to safety, each and every demolition project is approached with the utmost attention to detail.  A comprehensive plan is created and adjusted as needed by the company's team of fully trained, bonded, and insured experts.  Work is completed efficiently and on schedule.  Afterwards, each site is cleaned up, leaving it prepped and ready for the next phase of construction.  
Demolition can be messy work, and environmental sustainability is a priority for Bella Contracting Services.  Founder, Ben Raabe, has ensured that his company is adopting sustainable practices, both small and large, and hopes that other demolition companies are taking note.  "From properly disposing of hazardous materials to recycling and reclaiming reusable components, we're doing our part," he said.  "We also work to reduce idling times, noise pollution, and travel distances."  
While Bella Contracting Services is already a leader in terms of safety, efficiency, and environmental responsibility in the Baltimore demolition industry, its executives and team members remain vigilant and are continually looking for new and better ways to move forward.  "Complacency is a problem," said Raabe, "When you settle into thinking you've got it all figured out is when issues arise, which is why we're always proactive when it comes to the safety of our team and the general public."  
For more information about Bella Contracting Services and the services it provides in Baltimore, visit https://bellacontractingservices.com/services/demolition-baltimore/. 
https://bellacontractingservices.com/baltimore-demolition-contractor-leading-the-way-with-safe-efficient-services/
Media Contact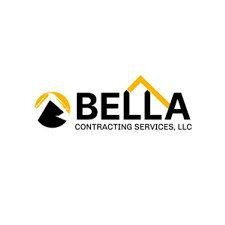 Company Name
Bella Contracting Services & Demolition
Contact Name
Ben Raabe
Phone
(855) 368-3366
Address
300 E Lombard St Suite 840
City
Baltimore
State
MD
Postal Code
21202
Country
United States
Website
https://bellacontractingservices.com/services/demolition-baltimore/