Campbelltown, NSW – Situated in Campbelltown, Marketfair Dental Care is a contemporary dental practice that is spearheading a revolution in dental care accessibility. Setting a new standard in convenience, it offers dental appointments seven days a week, ensuring that patients from Campbelltown and neighboring areas can receive top-notch dental care at their utmost convenience. This family-oriented practice warmly welcomes individuals of all ages, acknowledging the intricate balance required to manage family life, work commitments, school, and extracurricular activities.
The compassionate team at Marketfair Dental Care consists of highly trained dentists and staff members who prioritize the well-being and satisfaction of their patients. Through a patient-focused approach, they take the time to explain all available treatment options and provide detailed recommendations, ensuring that patients are empowered to make informed decisions about their oral health. Campbelltown dentsit, Marketfair Dental Care believes that patient education is crucial for building trust and confidence in every treatment choice.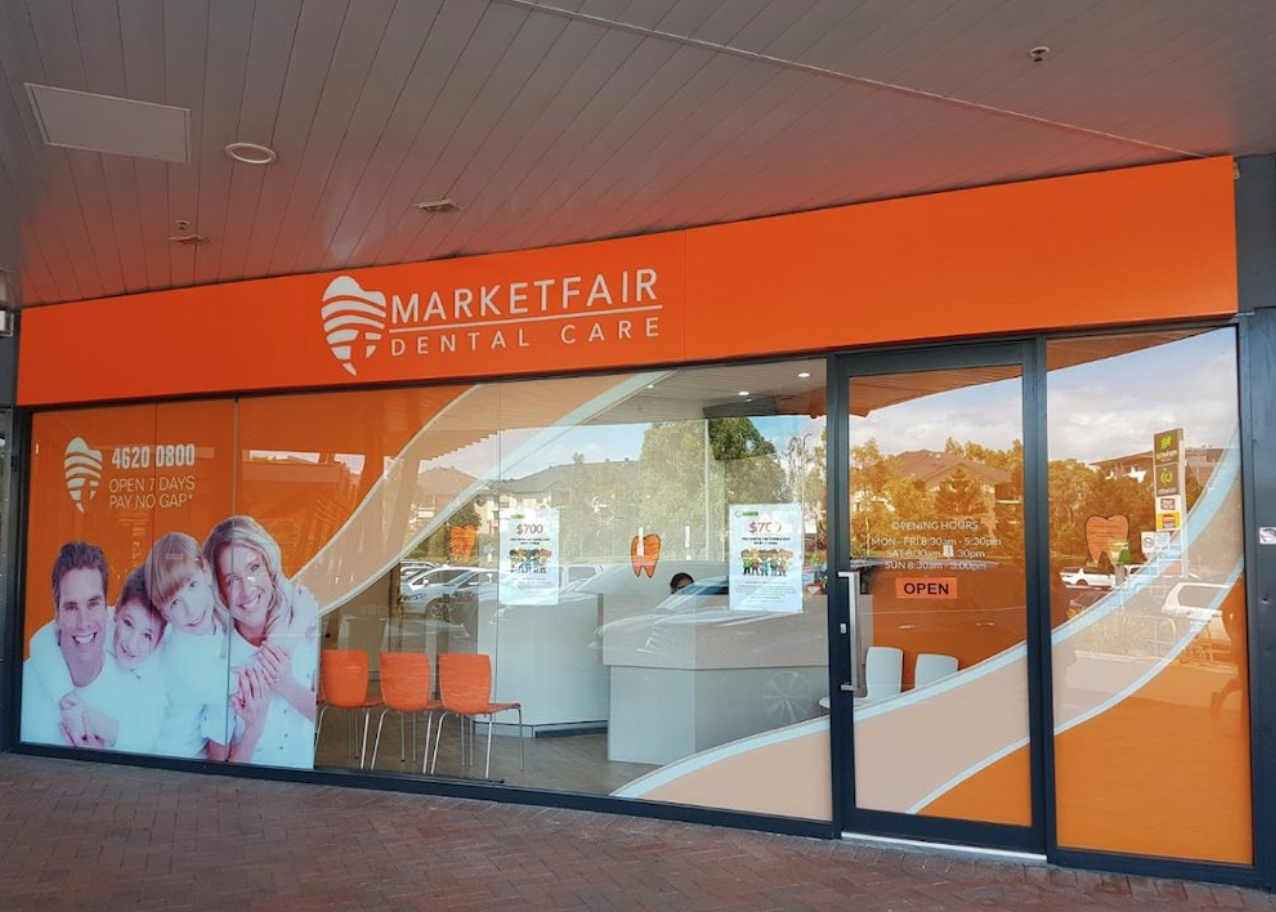 Marketfair Dental Care offers a comprehensive range of dental services, covering all aspects of modern dentistry. General dentistry, including regular dental check-ups, is emphasized to prevent dental problems and maintain optimal oral health. The practice also specializes in family dentistry, catering to the oral hygiene and health of the entire family. Gum treatments are available to address gum diseases, while root canal treatment is provided to repair and save badly decayed or infected teeth. Children's dentistry is a particular focus, ensuring comprehensive care for children of all ages and dental needs. 
The practice also offers a range of cosmetic dentistry services to enhance smiles, such as teeth whitening and dental veneers. Restorative dentistry procedures are available for the repair and restoration of damaged or missing teeth. For patients with dental anxiety or fear, Marketfair Dental Care provides sedation dentistry options, ensuring a calm and comfortable experience.
Furthermore, Marketfair Dental Care understands the urgency of dental emergencies. The practice provides swift and efficient solutions for children's dental emergencies, dental abscesses, knocked-out teeth, broken dentures, and toothaches or dental pain. Patients can have peace of mind knowing that compassionate care is readily available when they need it the most.
In addition to its extensive range of services, Marketfair Dental Care embraces the latest advancements in dental technology. The office utilizes innovative techniques and state-of-the-art equipment to ensure patients receive top-quality treatment with enhanced comfort and efficiency. Its team stays up-to-date with emerging technologies, continually striving to enhance the overall dental experience for its patients.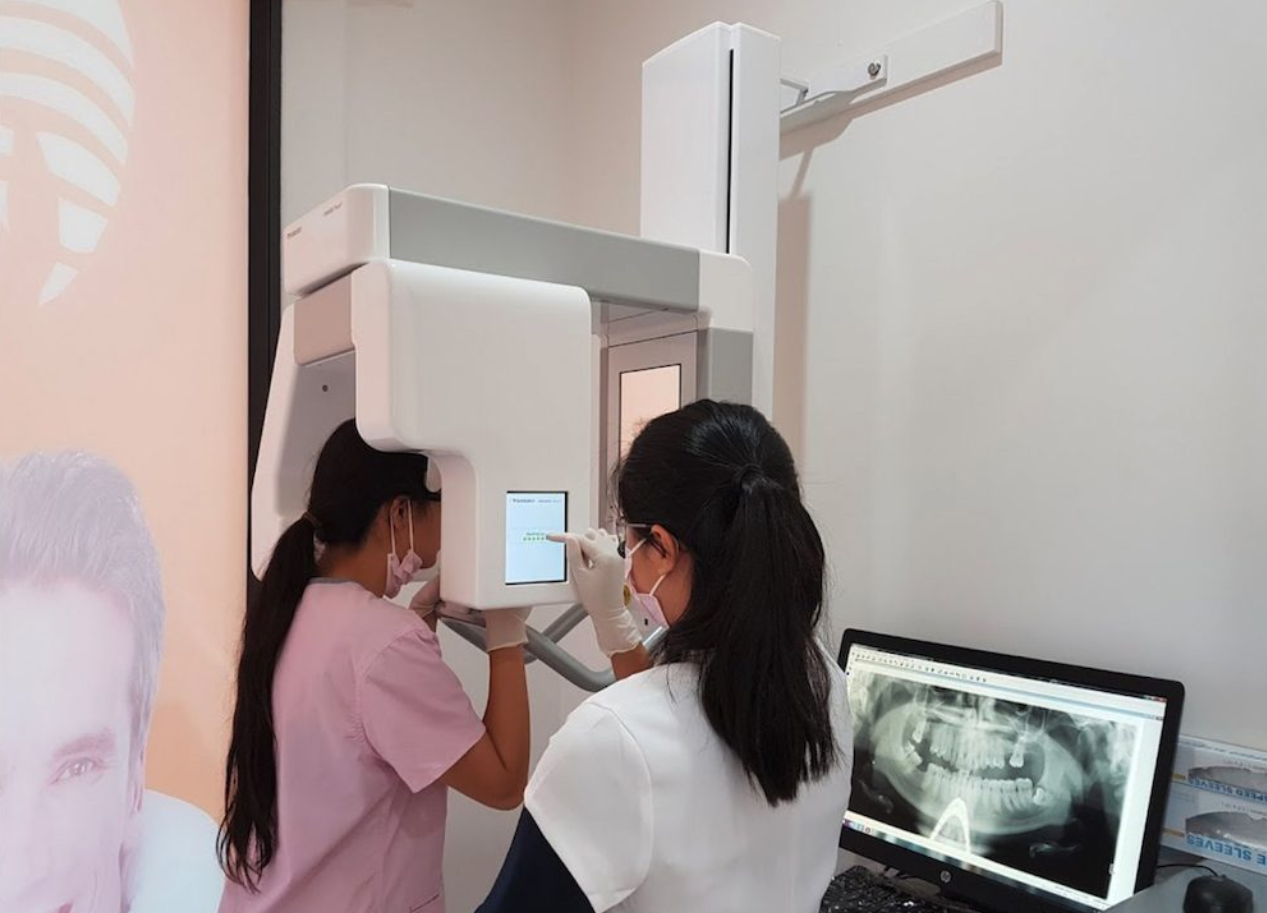 Marketfair Dental Care believes that dental care should be accessible and affordable for the whole family. Its dental treatments are competitively priced, and it offers a range of no-gap general dental treatments. Patients can expect transparency in their treatment plans, as the practice provides accurate cost estimates without any hidden surprises. Additionally, children eligible under the Child Dental Benefits Scheme (CDBS) are bulk billed, ensuring that they receive the dental care they deserve.
For Campbelltown residents seeking exceptional dental care that accommodates their busy lifestyles, Marketfair Dental Care is the go-to destination. The practice's extended availability, patient-focused approach, comprehensive services, and commitment to affordability ensure optimal oral health for the entire community.
Marketfair Dental Care is located at Marketfair Campbelltown, Shop 21B/4 Tindall St, Campbelltown, NSW, 2560, AU. To schedule an appointment, contact their team at (02) 4620 0800. For more information regarding the treatments offered, visit the dental practice's website.
Media Contact

Company Name
Marketfair Dental Care
Contact Name
Dr Aaron Chin
Phone
(02) 4620 0800
Address
Marketfair Campbelltown, Shop 21B/4 Tindall St
City
Campbelltown
State
NSW
Postal Code
2560
Country
Australia
Website
https://marketfairdentalcare.com.au/