Lakewood, CO – Mental health is nowadays as important as physical health; whereas in the past, a visit to a psychologist might not have been well accepted by society, mental health care is being actively promoted, especially for people who have been through traumatic experiences and for those suffering from anxiety, as mental health professionals can work with them to overcome their symptoms. Psychosomatic problems, tremors, insomnia, loss of attention, and ability to concentrate can negatively affect daily activities and the course of people's lives.
Change Inc. Counseling Services offers many therapy services with the mission to empower people who may feel overwhelmed at different stages of life and due to many circumstances and events and help them overcome whatever situation they are going through. They offer individual therapy sessions for people with symptoms of Bipolar Disorder, depression, anxiety, or consequences of traumatic experiences. They also help take care of post-traumatic disorder as a result of domestic violence, which can lead to symptoms such as flashbacks, nightmares, and panic attacks, using a counseling style that is interactive and warm.
Healthy, happy families are also important to Change Inc. Counseling Services because they provide people with a better quality of life. For that reason, this practice offers professional therapies that can help clients address many issues that lead to problems that affect the harmony of families, such as anxiety, depression, relationship problems, addictions, and other mental health problems.
"Trauma therapy is a signature service at our Lakewood Counseling Center. Our approach is intended to make you feel better not just today but for many years to come. That's because we understand how traumatic experiences affect your life and change your outlook on the world. Many people see therapy as a luxury reserved for those who can "afford it," but we think of it as an investment in your well-being." Said the representative for Change Inc. Counseling Services regarding their EMDR Therapy services. 
Moreover, Change Inc. Counseling Services offers premarital, marital, and couple therapy for same-sex couples and for any status and gender individuals and couples that may need to reduce conflicts and improve their intimacy; also, for troubled marriages, Change Inc. combines direct coaching and traditional counseling with couples therapy focused in emotions to help them build healthy relationships. Furthermore, counseling is offered to young adults and adolescents to help them have a comprehensive development.
Change Inc. Counseling Services offers solutions on a self-pay basis and can provide the necessary information to request reimbursement from the insurance company. Colorado Medicaid members may speak with their therapist about eligibility to utilize these benefits.
Change Inc. Counseling Services is located at 3225 South Wadsworth Blvd, Unit T, Lakewood, CO, 80227. Contact their team via phone at (303) 209-1064. For more information about their services or to book an appointment, visit their website. 
Media Contact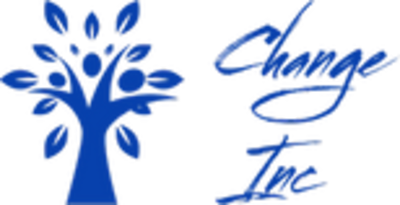 Company Name
Change Inc. Counseling Services
Contact Name
Philippe Marquis
Phone
(303) 209-1064
Address
3225 South Wadsworth Blvd, Unit T
City
Lakewood
State
Colorado
Postal Code
80227
Country
United States
Website
https://www.changeincservices.com/