New Windsor, MD – Cregger Construction is a trusted contractor for quality railings and stairs, ideal for commercial, industrial, and residential projects. The company offers a variety of railing materials, color options, and design styles for interiors and exteriors.
Cregger Construction provides an exquisite option for property owners with their captivating floating stairs. These stairs have become a favorite choice for modern homes, as they effortlessly infuse spaces with an artistic ambiance, transforming them into stunning works of art. The unique design of these stairs includes a single beam positioned in the middle of the treads, creating an illusion of floating steps that exude elegance and sophistication. 
In addition to the visually striking floating stairs, Cregger Construction also offers stair railings that go beyond functionality, elevating the staircase into a true masterpiece. With their elegant and modern railing designs, the company ensures that the staircase becomes a focal point, enhancing any view and adding a touch of visual allure to the overall aesthetic.
Industrial cable railings have often been associated with outdoor spaces; however, they also give a minimalist and modern touch to indoor spaces. The interior stair contractor offers customizable options that are unique, stylish, and durable options for homes and commercial properties. The railings provide a sleek and contemporary look that complements modern architectural styles and enhances the visual appeal of the interior. Furthermore, cable railings allow for unobstructed views, creating an open and spacious atmosphere. In addition to their aesthetic advantages, cable railings also prioritize safety, ensuring a secure environment for occupants.
Cregger Construction works with leading manufacturers and selected suppliers to ensure all their products and accessories are genuine and long-lasting. All their products are made of quality metals and manufactured in the USA. They are cut, milled, and stained in Carroll County and are backed by a one-year warranty.
The stair railing contractor has a team of highly skilled and experienced professionals who offer exemplary services. They are always happy to meet clients, measure and help design their space depending on the client's taste and style.
A client had this to say about their services, "After an incredible amount of time spent gathering quotes and meeting with a number of builders, the choice to work with Cregger was no doubt the right one. Steve was upfront, honest, and a stellar communicator. We feel as though Cregger didn't build a deck, but rather created a luxury outdoor living space for us which will be used to entertain our friends and family for years to come."
Cregger Construction is family owned and operated, assuring its clients of friendly and personalized services. Led by Chuck Cregger, the company president, who is a seasoned expert in stairs and rail systems with more than 20 years of experience, Cregger Construction has established itself as a trusted name in the industry. The company initially began as a small construction firm specializing in stair renovations and remodels. From its humble beginnings as a "chick and truck," Cregger Construction has grown exponentially, expanding its reach to five states and employing over 20 dedicated professionals.
Cregger Construction is located at 1301 Avondale Road Unit G, New Windsor, MD, 21776, US. Call the company for inquiries at (410) 374-9567 or visit its website to view a photo gallery of some of its projects and for more information on its services.
Media Contact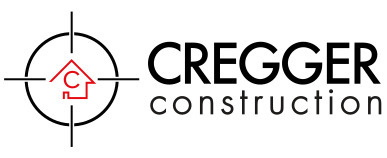 Company Name
Cregger Construction
Contact Name
Charles Cregger
Phone
(410) 374-9567
Address
1301 Avondale Road Unit G
City
New Windsor
State
MD
Postal Code
21776
Country
United States
Website
https://creggerconstruction.com/