San Jose, California – In the bustling rhythm of daily life, feet silently bear the weight of every step, weathering relentless strain and pressure. Recognizing the vital role these unsung heroes play in maintaining overall well-being, Shoe Doctor has proudly extended its custom insole services to Cupertino, Santa Clara, West San Jose, and the surrounding areas. With years of expertise in orthotics and prosthetics services, this company has firmly established itself as the go-to destination for foot care solutions in the Bay Area. 
The expert team at The Shoe Doctor specializes in custom orthotics and is dedicated to providing relief from various foot conditions. From common issues like plantar fasciitis, heel pain, or general foot discomfort to more intricate cases involving knee pain and heel spurs, these certified pedorthists possess the expertise to address diverse concerns. Moreover, their Custom Orthotics Help with Collapsed Arches as they provide essential support, alleviate pain, and ensure improved foot function and overall comfort. In just 45 minutes, busy professionals can attain the respite they require to adopt a more dynamic lifestyle, all within their budget and without depending on prescription medication.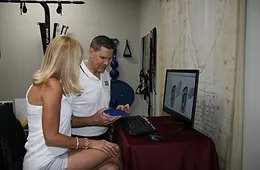 As a testament to its commitment, The Shoe Doctor has introduced the groundbreaking Healthy Foot educational program. This program aims to enlighten clients about the importance of proper foot care, the significance of choosing the right shoes, and the positive impact of custom insoles on overall foot health. During this program, clients are encouraged to bring their everyday shoes, allowing the team to meticulously inspect each pair for proper fit and adequate foot support. The expert staff takes the time to accurately measure each foot, ensuring that clients are wearing the right shoe size. This comprehensive evaluation also considers the biomechanics of the lower extremities, helping the specialists gain a deeper understanding of their client's unique needs.
One of the key features that sets The Shoe Doctor apart from its peers is its utilization of advanced digital technology. Through computerized 3-D mapping of the foot, the team gains precise insights into any problem areas and devises tailored solutions to address them effectively. This advanced approach replaces traditional casting methods and enables the practice to produce the finest custom orthotics.
In addition to its exceptional services, The Shoe Doctor's website serves as a treasure trove of foot health education. Rich articles and informative videos provide valuable insights and tips for maintaining optimal foot health. Russell Pate, an esteemed specialist in this field, showcases his expertise and passion through frequent interviews with various media outlets, including videos, podcasts, and print articles. 
For the residents of Cupertino, Santa Clara, West San Jose, and neighboring areas, the San Jose location of The Shoe Doctor stands as a beacon of unparalleled foot care, ready to provide unmatched support and relief for their feet. With its state-of-the-art 3-D mapping technology, expert evaluation, and dedication to crafting the finest custom orthotics, this center ensures that every step taken is a step towards improved comfort, mobility, and overall well-being. 
The Shoe Doctor is located at 6483 Sierra Ln Ste 106, Dublin, CA, 94568, US. To schedule an appointment, contact the team at (925) 820-0220. For more information regarding the services offered, visit the orthotics & prosthetics service provider's website.
Media Contact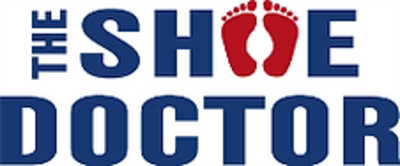 Company Name
The Shoe Doctor
Contact Name
Russell Pate
Phone
(925) 820-0220
Address
6483 Sierra Ln Ste 106
City
Dublin
State
CA
Postal Code
94568
Country
United States
Website
https://www.theshoedoctor.biz/