Cheltenham, VIC: Dentist On Warrigal Cheltenham offers free consultations for dental implants and Invisalign. Not only does this initiative help patients save money, but it also enables dentists to gather essential information to curate treatment. Moreover, during these free sessions, patients have the chance to ask the professionals any questions about Invisalign and dental implants. 
In addition to consultations, Dentist On Warrigal Cheltenham offers a range of dental implants. Whether patients wish to replace missing teeth with biocompatible implants or require dental bridges and onlays to safeguard teeth against damage, the dental clinic has the necessary expertise and technology to meet those needs. Furthermore, individuals requiring bone grafting to enhance their jawbone structure for dental foundations can contact the clinic for assistance.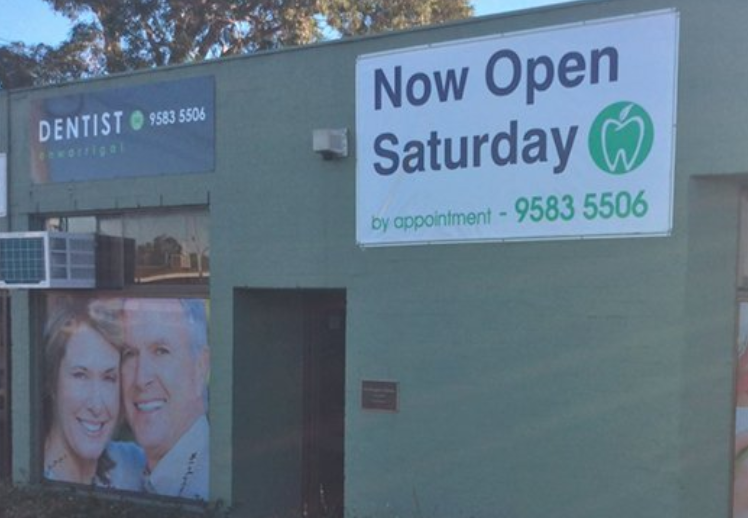 Cheltenham dentist, Dentist On Warrigal  caters to patients and families seeking dental check-ups to proactively prevent common dental issues. The clinic also provides other general dentistry services, including root canal treatment, oral hygiene, and comprehensive care for the entire family. By offering these services, the clinic helps patients and families avoid expensive and uncomfortable dental problems in the future.
Dentist On Warrigal Cheltenham is also the go-to clinic for cosmetic dentistry. The team specialises in teeth whitening, catering to patients who desire a brighter and more captivating smile. Moreover, for individuals with teeth needing repair, the team provides custom-made dental veneers and porcelain fillings to those with damaged teeth.
The dental practice also attends to emergency cases. Unlike many situations that can be delayed, children's dental emergencies, dental abscesses, first aid for knocked-out teeth, broken dentures, or severe dental pain require immediate attention. To ensure prompt assistance for patients, the clinic offers same-day emergency appointments, ensuring that patients receive the necessary help as quickly as possible.
In addition to providing dental services, Dentist On Warrigal Cheltenham is committed to ensuring the comfort of its patients. The clinic's team is friendly and goes above and beyond to address any fears or anxiety that patients may have, ensuring that their dental issues are resolved with a sense of ease and reassurance.
Dentist On Warrigal continues to be at the forefront of embracing and utilising technology. Alongside enhancing each patient's experience during their clinic visit, the clinic prioritises system upgrades and employs advanced technology in its workflow to ensure efficiency.
Dentist On Warrigal Cheltenham is located at Suite C, 151 Centre Dandenong Road, Cheltenham, VIC, 3192, AU. To schedule a free consultation, contact the clinic at (03) 9583 5506. Visit the dentist's website for more information. 
Media Contact

Company Name
Dentist On Warrigal Cheltenham
Contact Name
Dr Mini Ravindran
Phone
(03) 9583 5506
Address
Suite C, 151 Centre Dandenong Road
City
Cheltenham
State
VIC
Postal Code
3192
Country
Australia
Website
https://dentistonwarrigal.com.au/