Springdale, Arkansas – Explore Springdale beckons wanderers to embark on an enthralling odyssey of exploration. This charming city, filled with a captivating history, a flourishing art scene, and awe-inspiring natural phenomenon, presents an ideal haven for spirited travelers in search of extraordinary encounters. Springdale entices with an abundance of attractions, promising indelible memories waiting to be etched in the hearts of its visitors. 
The charming town offers a delightful array of activities, catering to both indoor enthusiasts and outdoor adventurers. Whether traversing its quaint streets with a small party or exploring with a larger group, Explore Springdale ensures an experience tailored to every inclination. From the convenience of buses to the scenic allure of trains or the expediency of air travel, visitors can effortlessly select their preferred mode of transportation, setting the stage for an unforgettable journey to Springdale.
Nature enthusiasts will find solace in the Ozark Highlands Nature Center, a state-of-the-art facility spanning over 32,000 square feet. It is the perfect place to learn about the natural world and indulge in outdoor recreation. Parsons Stadium, host to the exhilarating Rodeo of the Ozarks, professional bull riding, monster truck shows, demolition derbies, and more, promises adrenaline-pumping entertainment for visitors of all ages. The majestic Fitzgerald Mountain, the scenic Arkansas & Missouri Railroad, and the thrilling Fly ARH are just a few more attractions that await visitors' exploration.
For art and culture lovers, Springdale offers a haven of creativity. Visitors can indulge their senses at the Arts and Crafts Fairs, where local artisans showcase their masterpieces. They can also immerse themselves in the captivating exhibits of the Shiloh Museum of Ozark History and the world-renowned Crystal Bridges Museum. The Walton Arts Center offers a vibrant cultural experience with its eclectic range of performances, while the Springdale Public Library is a haven for book lovers seeking knowledge and inspiration.
Explore Springdale takes pride in its abundant recreational offerings. As a designated Play City USA, Springdale boasts four major parks, an aquatic center, a skate park, and the region's only youth baseball and softball fields with artificial turf. With over 500 miles of shoreline, the lakes surrounding Springdale provide endless opportunities for water sports and outdoor activities. Adventure awaits just a short drive away at the three state parks and the historic Buffalo National River.
Visitors can rest assured that Springdale extends a gracious welcome, offering an array of lodging options tailored to suit every taste and financial plan. With esteemed establishments such as the Holiday Inn & Northwest Arkansas Convention Center, the inviting DoubleTree Club by Hilton, the contemporary Home2 Suites by Hilton, the renowned Hampton Inn & Suites, and the trusted La Quinta Inn & Suites by Wyndham, a memorable stay is guaranteed.
Explore Springdale is located at 202 W. Emma Ave., Springdale, Arkansas, 72765, US. For more information about Explore Springdale, contact their team at 479-872-2222, follow Explore Springdale, or visit their official website.  
Media Contact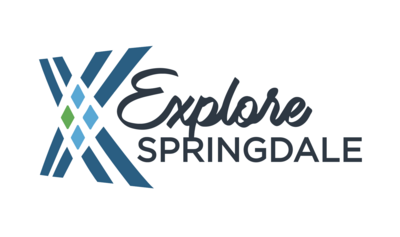 Company Name
Explore Springdale
Contact Name
Wes Oliver
Phone
479-872-2222
Address
202 W Emma Ave
City
Springdale
State
Arkansas
Postal Code
72765
Country
United States
Website
https://explorespringdale.com/