Danville, CA – DPG Pavers & Design, a leading design-build company specializing in outdoor living spaces, hardscape, and landscape projects, has been recognized as the top choice for homeowners throughout the San Francisco Bay Area. With its exceptional craftsmanship, innovative designs, and commitment to customer satisfaction, DPG Pavers & Design has established itself as the premier destination for transforming outdoor spaces into stunning works of art.
The San Francisco Bay Area is renowned for its breathtaking landscape and distinctive architectural styles. Homeowners in the region seek out Design Build Services that can not only complement their surroundings but also elevate their living spaces to new heights. DPG Pavers & Design has consistently exceeded these expectations, blending creativity, functionality, and superior craftsmanship to deliver remarkable results.
What sets DPG Pavers & Design apart is its unwavering dedication to its clients. The team understands that each homeowner has unique preferences and requirements. From the initial consultation to the final installation, the DPG Pavers & Design team collaborates closely with homeowners, translating their visions into reality. They listen attentively, provide expert advice, and guide clients through every step of the process, ensuring a seamless and stress-free experience.
DPG Pavers & Design's portfolio showcases an impressive array of projects that span various styles and budgets. Whether it's a luxurious outdoor entertainment area, a tranquil patio retreat, or a sophisticated driveway design, the team leverages its expertise to transform outdoor spaces into inviting and functional regions that harmonize with their surroundings.
With an unwavering commitment to excellence, the Design Build Contractor has garnered accolades and admiration from homeowners throughout the region. The company's craftsmanship, innovative designs, and unparalleled customer service have propelled them to the forefront of the industry. The trust and satisfaction of its clients are evident in the numerous positive reviews they have received.
Narrating their experience, one of the clients said, "The best thing about working with DPG Design is that they make the process fun and enjoyable. I needed an entire re-design of my front yard, driveway, and entry, which is a big project. The team at DPG Design is so friendly and helpful that the process of creating the perfect design was a breeze, and the result was more than I expected."
DPG Pavers & Design's success can be attributed to its team of skilled professionals who possess a deep understanding of design principles, construction techniques, and the latest industry trends. With their extensive knowledge and attention to detail, they consistently deliver outstanding results that meet and exceed expectations.
Homeowners throughout the SF Bay Area seeking to transform their outdoor spaces can trust DPG Pavers & Design to deliver exceptional design-build services. To learn more about the company's services or to schedule a consultation, visit the company's website or call 19252932989. DPG Pavers & Design is located at 4115 Blackhawk Plaza Cir Suite 100, Danville, CA, 94506, US.
Media Contact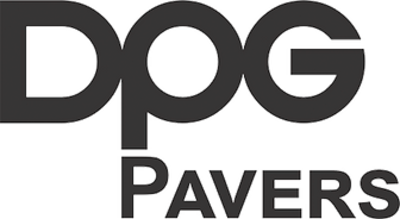 Company Name
DPG Pavers & Design
Contact Name
Susie Garcia
Phone
(925) 293-2989
Address
4115 Blackhawk Plaza Cir Suite 100
City
Danville
State
CA
Postal Code
94506
Country
United States
Website
https://www.dpgpavers.com/danville-paving-contractor