Augusta, GA – Elite Tree Care, a leading tree service company renowned for its excellence in arboriculture, has proudly announced the launch of its new website, symbolizing its unwavering commitment to delivering top-notch service to its valued customers in the 2023 season. The new website showcases Elite Tree Care's expertise, professionalism, and dedication to providing efficient and exceptional tree care solutions.
The easy-to-navigate website has been meticulously designed to reflect the company's extensive knowledge, state-of-the-art equipment, and comprehensive range of services. With a user-friendly interface and intuitive navigation, visitors to the website can easily explore the vast array of offerings provided by Elite Tree Care, gaining insight into the company's capabilities and commitment to excellence.
The website features detailed information about Elite Tree Care's specialized services, including tree pruning, tree removal, stump grinding, emergency tree services, and tree health assessments. Each service is accompanied by comprehensive descriptions, highlighting the company's proficiency in addressing various tree-related challenges.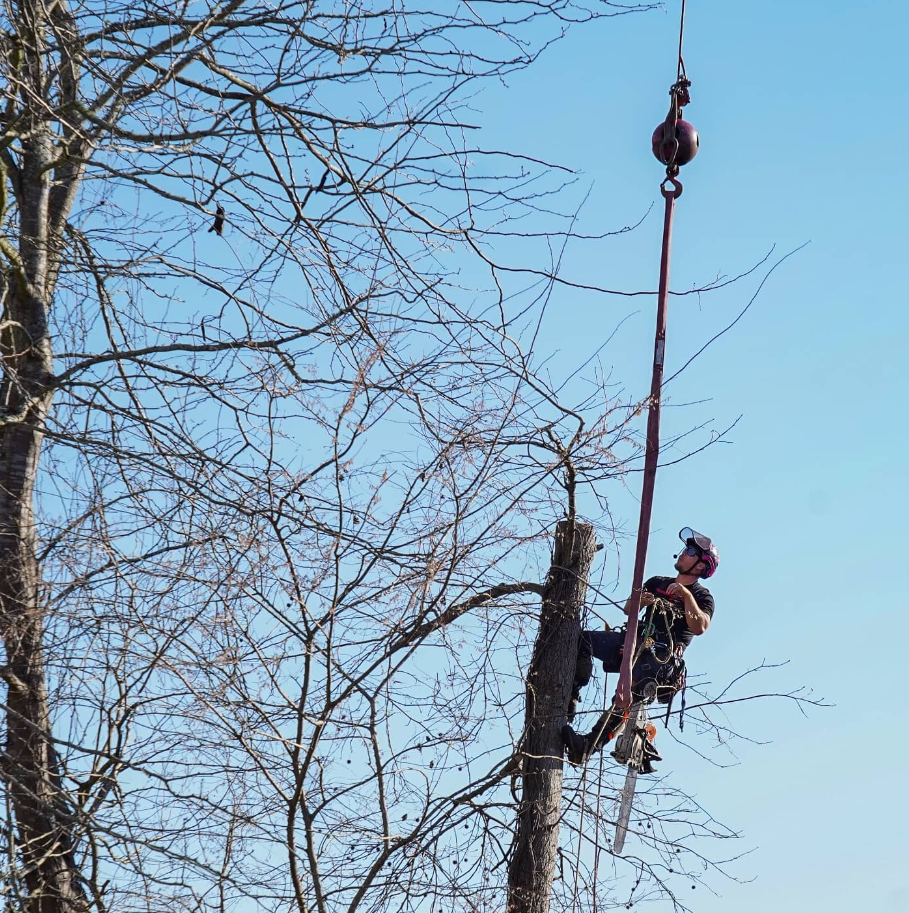 Additionally, the website offers valuable resources, including informative articles, blog posts, and a frequently asked questions (FAQ) section, empowering customers with knowledge and enabling them to make well-informed decisions regarding their tree care needs. Visitors can also find testimonials from satisfied clients, illustrating Elite Tree Care's dedication to customer satisfaction and its reputation as a trusted industry leader.
To further enhance customer experience, Elite Tree Care's new website features a contact form, allowing customers to request quotes, schedule appointments, and easily seek expert advice. The responsive design ensures that the website adapts seamlessly to different devices, enabling customers to access the site from their desktop computers, laptops, tablets, or smartphones.
As Elite Tree Care embraces the 2023 season, the launch of its new website signifies the company's commitment to innovation, customer-centricity, and unparalleled tree care services. With its team of highly trained and certified arborists, the company aims to exceed customer expectations while preserving the health, beauty, and safety of trees in its care.
"At Elite Tree Care, we are dedicated to providing top-quality tree care services that help our clients maintain a healthy and beautiful landscape. Contact us today to learn more about our many services." Said the spokesperson for Elite Tree Care.
Established in 2000, Elite Tree Care has been serving Georgia with distinction, offering a comprehensive range of professional tree care services. The company is committed to providing reliable and efficient solutions, employing advanced techniques and equipment to ensure the health and longevity of trees while maintaining the highest safety standards. Elite Tree Care's team of expert arborists possesses extensive knowledge and experience, making them the trusted choice for residential and commercial clients seeking exceptional tree care services.
For more information, call 706-833-5588 or visit the company's website. Elite Tree Care is located at 6443 Cobbham Road, Appling, Georgia, 30802, US.
Media Contact

Company Name
Elite Tree Care
Contact Name
Paul Law
Phone
706-833-5588
Address
6443 Cobbham Road
City
Appling
State
Georgia
Postal Code
30802
Country
United States
Website
https://www.elitetreeaugusta.com/