Dublin, CA – The foot comprises a perfectly balanced complex system supporting the body's structure and functions. It has the medial longitudinal, lateral longitudinal, and anterior transverse arch for walking, standing, running, and sitting on various terrains. Besides adding a spring in a step, the three arches allow soft tissues to spread out in a movement, protect the bones of the foot, provide better stability, and propel motions forwards/backward. Together, they form a triangle in the center of the foot to create a softer landing and distribute body weight once the foot hits the ground. Unfortunately, the arches become irritated or injured over time, resulting in pain in the knees, lower back, hips, and foot area. 
There are physical therapy treatments, injections, and invasive procedures to control the pain and get the ligaments back to their original positions. Alternatively, individuals can leverage home remedies like over-the-counter anti-inflammatory medications, stretches, ice, and rest. Shoe Doctor recommends Custom Orthotic Shoe Insoles to relieve pressure, control pain, improve mobility, and enhance the overall quality of life. During an appointment, the podiatrist examines a patient's feet and how they walk while listening to their concerns and complaints regarding the movement and function of their lower extremities. Once completed, they perform a computerized 3D mapping of the foot where a scanner with small probes measures each contour of both feet when the patient is standing and sitting.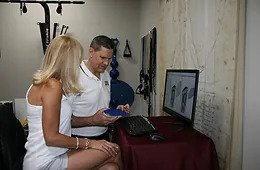 The evaluation and other obtained measurements allow the podiatrist to discover the precise problem definition areas like outward/inward rotation that increase pressure and stress on the foot and the upper connecting parts of the body. They recommend footwear or suggest additional treatments to enhance foot comfort and function. Shoe Doctor uses the most advanced technology instead of casting techniques to analyze feet and create custom orthotics, empowering patients to perform at the peak of their abilities. Depending on the type of shoes a patient wears, the podiatrist prescribes soft orthotics to provide cushioning and take pressure off uncomfortable parts of the feet or rigid orthotics made from plastic for professional shoes. Patients can also get special orthotics for ice skates, hiking boots, ski boots, work shoes, and other footwear. With the twice-a-year check-ups the podiatrist recommends, patients can double their confidence, knowing that their custom orthotics are continuously providing the functionality they need.
As people age, their feet are one of the things that limit mobility and stop them from enjoying their lives. Fortunately, Shoe Doctor has a Healthy Foot educational program that allows patients to bring in their shoes for the podiatrist to discover if they properly fit their feet. They measure each foot to check if a patient is wearing the correct size before recommending the right shape and type of shoes that could dramatically improve overall health. Aside from custom orthotics, the podiatrist's website has informative articles that address foot pain problems, Metatarsalgia, considerations for orthotics, injury prevention for athletes, how to maintain custom orthotics, pronation of the foot, and more. 
The Shoe Doctor invites patients to schedule biannual check-ups for their custom orthotics at their clinic, ensuring they enhance their stride, experience optimal support, and enjoy maximum comfort. To schedule a consultation, call (925) 820-0220. Shoe Doctor is at 6483 Sierra Ln Ste 106, Dublin, CA, 94568, US. 
Media Contact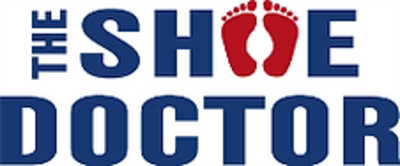 Company Name
Shoe Doctor
Contact Name
Russell Pate
Phone
(925) 820-0220
Address
6483 Sierra Ln Ste 106
City
Dublin
State
CA
Postal Code
94568
Country
United States
Website
https://www.theshoedoctor.biz/