Vancouver, WA – EcoWater Northwest is a trusted provider of professional residential plumbing services. From helping clients upgrade their plumbing systems through comprehensive solutions to replacing a main line from the street to a client's house, the team executes each task with precision and expertise.
The company's services also extend to replacing garbage disposals, as well as adding, repairing, or replacing hose bibs and efficiently clearing minor clogged pipes. By addressing all aspects of the plumbing infrastructure, they ensure that every component is in top condition. This comprehensive approach allows EcoWater Northwest to meet diverse residential plumbing needs while consistently delivering reliable and satisfactory results to their valued clients.
Embracing technology and innovative plumbing solutions, the Vancouver-based plumbing company prioritizes service efficiency. For instance, the team utilizes a Smart App Monitoring system and leak detection technology to pinpoint issues within drains and sewer lines accurately. By leveraging this advanced technology, they streamline their troubleshooting process and ensure timely and precise repairs, providing clients with enhanced convenience and peace of mind.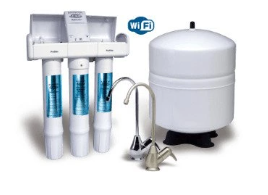 EcoWater Northwest also offers water filtration installations and repairs for various components. The team has expertise in diagnosing and providing cost-effective solutions for water-related issues. With over 20 years of experience in water treatment, they specialize in services such as water softening, reverse osmosis, chlorine, and iron filtration. Utilizing high-grade equipment, including choosing an advanced water filter, effectively eliminates contaminants, ensuring clean and healthy water for properties. 
A quote from the company's website stated this about their services, 
"We genuinely care about offering you quality products, and friendly, personalized services, while doing so with honesty and integrity. We have specialists ready to test your water and propose solutions to your water issues. Give us a call and we will send one of our friendly specialists out to evaluate your plumbing issues and offer personal and practical solutions to solve your problems. Our licensed plumbers have years of training in replacing faulty water heaters, leaking or broken plumbing fixtures, and replacing outdated pipes."
Their main objective is to create a safe and comfortable space for each client through personalized services. This dedication is evident in their various services, which include safeguarding appliances, pipes, and water heaters against problems like hard water build-up, iron staining, and harsh mineral build-up. They also place a strong emphasis on offering energy-efficient water systems that contribute to both environmental sustainability and a reduction in the use of plastic water bottles. Furthermore, their products are specifically designed to effectively eliminate harmful contaminants without relying on harsh chemicals. Through these offerings, the plumber ensures the welfare of their clients while also presenting opportunities for energy and cost savings.
To schedule a professional plumbing service, contact the company at (360) 852-7998. Visit the company's website for more information on their services. EcoWater Northwest is located at 6000 NE 88th St Ste. B 101, Vancouver, WA, 98655, US.
Media Contact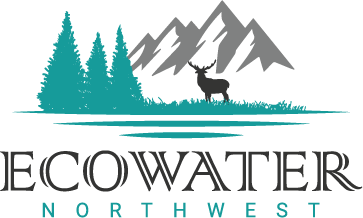 Company Name
EcoWater Northwest
Contact Name
Aaron Putnam
Phone
(360) 852-7998
Address
6000 NE 88th St Ste. B 101
City
Vancouver
State
WA
Postal Code
98665
Country
United States
Website
https://www.ecowaternorthwest.com/