Alexandria, VA – NOVA ROOFTEK is a prominent roofing company dedicated to providing exceptional roofing services to homeowners in Alexandria, VA, and surrounding areas. With a wealth of expertise in roof replacements, inspections, repairs, storm restoration, and more, NOVA ROOFTEK has earned a reputation as a highly trusted name within the roofing industry.
With a highly skilled and certified professional team, NOVA ROOFTEK brings over 50 years of experience to every project they undertake. Their commitment to excellence and customer satisfaction sets them apart as the preferred choice for Alexandria roofers.
As a family-owned business, NOVA ROOFTEK understands the importance of personalized service and attention to detail. Its team of professionals ensures that the entire roofing process, from the initial estimate to the final inspection, is carried out smoothly and efficiently. With their extensive knowledge and expertise, they guarantee that all necessary permits are acquired and that the new roof adheres to local building codes and regulations.
The company specializes in different roofing styles, including metal, flat, and shingle roofs. Its comprehensive services encompass roof repairs, roof replacements, and storm damage restoration. Whether addressing minor roof issues or handling large-scale projects, the roofing team is equipped to deliver exceptional results.
By addressing minor issues promptly, NOVA ROOFTEK spares clients from headaches, such as roof leaks or structural damage. The roofer's same-day roof repairs and tune-ups save clients time and money and help them enjoy peace of mind by preventing minor issues from escalating into costly problems. Engaging the team's professional roof repair services also eliminates the need for improper DIY repairs, which can lead to disastrous leaks and attract unwanted future repairs.
In the event of storm damage, the roofing specialists offer restoration services by working closely with property owners and insurance companies to settle storm claims efficiently. The team conducts thorough assessments, documents the extent of the damage, and guides clients through the claim settlement process, ensuring a hassle-free experience.
The company's dedication to customer satisfaction is reflected in the numerous 5-star reviews from satisfied clients on online review platforms. These positive testimonials speak volumes about the quality of NOVA ROOFTEK's services and its commitment to providing top-notch workmanship.
NOVA ROOFTEK's expertise extends beyond roofing services. The company's siding repair and replacement services enhance homes' aesthetic appeal and protection, while its window replacement solutions improve energy efficiency and comfort.
For Alexandria residents seeking reliable and trusted roofers, NOVA ROOFTEK is the go-to choice. The company's industry-standard warranties and commitment to outstanding service guarantee customer satisfaction and peace of mind.
To learn more about NOVA ROOFTEK and its roofing services, visit the company's website or contact the team at (703) 407-2714 to schedule a consultation. The company is located at 5803 Norham Dr, Alexandria, VA, 22315, US.
Media Contact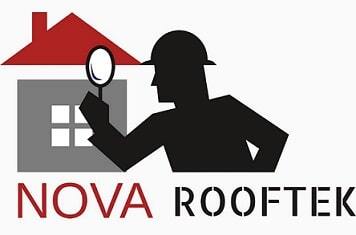 Company Name
NOVA ROOFTEK
Contact Name
Thomas Valera
Phone
(703) 407-2714
Address
5803 Norham Dr
City
Alexandria
State
VA
Postal Code
22315
Country
United States
Website
https://novarooftek.com/