More than 325 classified files – including some marked with Secret and Top Secret designations – were discovered over the course of last year at Mr Trump's Mar-a-Lago estate.
Aides to Joe Biden discovered classified documents in Washington and at his Delaware home.
Why was Trump charged and not Biden?
There are 31 counts against the former president of "wilful retention of national defence information".This means prosecutors believe he knew that what he was doing was unlawful, and they have recordings of him apparently speaking about that and the testimony of witnesses.It also alleges that he showed some of this material to people without the required security clearances.
US president Joe Biden seeks to downplay significance of apparent leak, which has raised uncomfortable questions for Washington.while the Trump-appointed U.S. attorney for Delaware has reached a plea agreement with Hunter Biden, who is expected to plead guilty to two federal misdemeanor counts of failing to pay his taxes. Biden also faces a separate felony gun possession charge that is likely to be dismissed if he meets certain conditions, according to court documents filed June 20th.It's the first time the Justice Department – part of the executive branch, headed by the president – has brought charges against a child of a sitting president.
What the FBI wanted in the case?
As former President Donald Trump faces historic charges brought by the Justice Department related to his handling of classified documents, they are learning that he could have been subject to another DOJ probe much sooner. According to a new investigation by The Washington Post, the FBI held off on looking into what Trump did in the lead-up to the January 6 attack on the Capitol. What was behind that delay? And what might it signal, bigger picture? All questions deserved an answer.
While the Biden Justice Department and FBI playing games with the American people by hiding the FBI-generated 1023 document from Congress. As the public knows that 1023 involves an alleged bribery scheme between then-Vice President Biden, Hunter Biden and a foreign national.And on the same day that the FBI provided a redacted version of the 1023 to the House Oversight Committee, the Justice Department announced that former President Trump had been indicted and charged with 37 crimes relating to his alleged mishandling of classified records.
Attorney General Garland signed off on prosecuting Trump for conduct similar to what Joe Biden and Hillary Clinton engaged in. Two standards of justice in this country will turn the constitutional Republic upside down. Thanks to the political infection within the Biden Justice Department and FBI, they're well along the road for that to happen.
How would charges affect Trump's presidential campaign?
Under US law, nothing prevents an individual from running for office if they are facing criminal charges.
"It could certainly be a problem for him politically if he's indicted, and certainly, if he's convicted. People may think twice about whether they want to vote for him," Carl Tobias said. "But I don't think that will necessarily prevent his participation."
At least two people have previously run for president with criminal convictions. In 1920, socialist candidate Eugene Debs ran for president despite having been convicted of the Espionage Act in connection with a 1918 anti-war speech.
Conspiracist Lyndon LaRouche also ran for the presidency on multiple occasions despite being convicted of fraud in 1988. One of his presidential bids, in 1992, took place while he was at a federal prison in Minnesota.
Both lost their elections.
Media Contact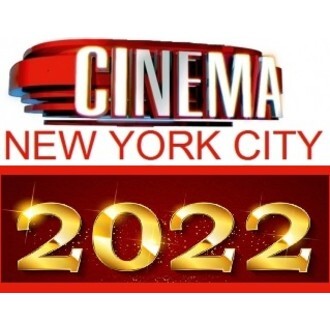 Company Name
Atlanta Award-Qualifying Film Festival
Contact Name
Alex Parker
Address
312 West 37th Street
City
New York
State
NY
Postal Code
10018
Country
United States
Website
https://www.imdb.com/event/ev0025445/?ref_=ev_all