Kelowna, BC – Fripp Warehousing offers well-structured, flexible freezer storage warehouse solutions to small, medium, and large businesses. The company recently increased its Cooler storage to 8,000 sq ft and has an additional 10,000 sq ft Freezer storage. This space can now accommodate the increasing demands of its commercial clients. The company has four coolers with 24-hour patrolled surveillance on the 2-acre site. 
Clients can access their frozen goods 24 hours, seven days a week, allowing them to arrange for the transportation of the goods quickly. The warehouse has self-loading and unloading options with ten loading bays, all equipped with hydraulic dock levelers. This gives clients more control over their merchandise. Clients can access the cooler and freezer storage via a subscription to store foods or drinks. Fripp Warehousing can also assist with various order processing steps and guide those looking to learn more about e-commerce fulfillment services offered by Fripp Warehousing.
Some of their value-added services include distribution, which features transport and pallet services. The company has full-service shipping and receiving; they load and unload at a per-pallet rate. They also offer cross-docking to transfer goods from an inbound truck to an outbound one without requiring the client's intervention. The crew stuffs and de-stuffs railway cars to move goods into and out of containers, and upon request, the team can repackage and distribute goods stored in the warehouse. 
The Kelowna freezer storage warehouse has a team of trained and experienced employees who assist with logistical and administrative work. The company has developed its portfolio surrounding the client's needs and has adopted modern technologies, equipment, and tools for improved efficiency. Located minutes from the highway and airport, the company can easily accommodate the needs of businesses that import or export goods. They are close to a rail siding if clients want a road and air transportation alternative. 
A quote from the company's profile states, "We have been providing customer-focused warehouse and storage solutions in Kelowna since 1996. With our clean, secure, well-maintained facilities and a hard-earned reputation for exceptional service, you will know that your goods are safe."
Besides freezer and cooler storage solutions, Fripp Warehousing also offers warehouse solutions for other types of dry goods. They have B2B, B2C, outdoor storage, and various complementary custom storage solutions for businesses in different industries. The facility is over 100,000 sq ft and is located minutes from the city center for easy access. Their dry storage has heights of 17-25 feet, allowing more space to stack up goods vertically to maximize space. 
Call the staff at 250-860-2511 to consult or book an appointment or visit the company website for more on their cooler and freezer storage warehouse services. Fripp Warehousing is located at 1005 Ethel St., Kelowna, British Columbia, V1Y 2W3, CA.
Media Contact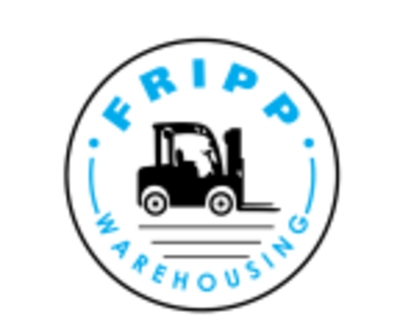 Company Name
Fripp Warehousing
Contact Name
Claire Fripp
Phone
250-860-2511
Address
1005 Ethel St.
City
Kelowna
State
British Columbia
Postal Code
V1Y 2W3
Country
Canada
Website
https://www.frippwarehousing.com/