LEXINGTON COUNTY, SC – Goings Law Firm, a prominent South Carolina law firm, is proud to announce a $2 million jury verdict in favor of its client Donna Roland, a 60-year-old Lexington County resident. Ms. Roland tripped and fell due to a sidewalk defect at the Lexington County Auxiliary Administration building, incurring significant injuries and medical bills. In a venue historically considered one of the most conservative in South Carolina in returning jury verdicts, this sizable verdict is over 20x her actual medical bills. This verdict is considered by most as the largest personal injury verdict in Lexington County based on the economic damages presented.
In October of 2020, amidst the peak of the COVID-19 pandemic, Ms. Roland visited the Lexington County Auxiliary Administration building to drop off an absentee ballot. Tragically, her civic act resulted in her tripping over a hazardous channel, approximately 3 inches wide and nearly an inch deep, between the sidewalk and the curb. The fall resulted in a broken arm in two locations, necessitating surgery and accruing $92,000 in medical bills. Ms. Roland filed an Offer of Judgment to settle the case for $150,000, an offer Lexington County regrettably declined. Lexington County claimed that Ms. Roland did not fall in the hazardous channel and that the fall had to be her fault because no other person had reported falling in that location, forcing Ms. Roland to a trial. But Ms. Roland and her lawyer Robert Goings did not back down.   
Goings Law Firm's diligent representation led to a three-day trial presided over by Judge Walton McLeod, culminating in a unanimous $2 million verdict in favor of Ms. Roland for her premises liability accident. This represents one of the largest verdicts that Robert Goings, a 15-year veteran of the legal profession, has seen in Lexington County, a region typically conservative in awarding substantial verdicts.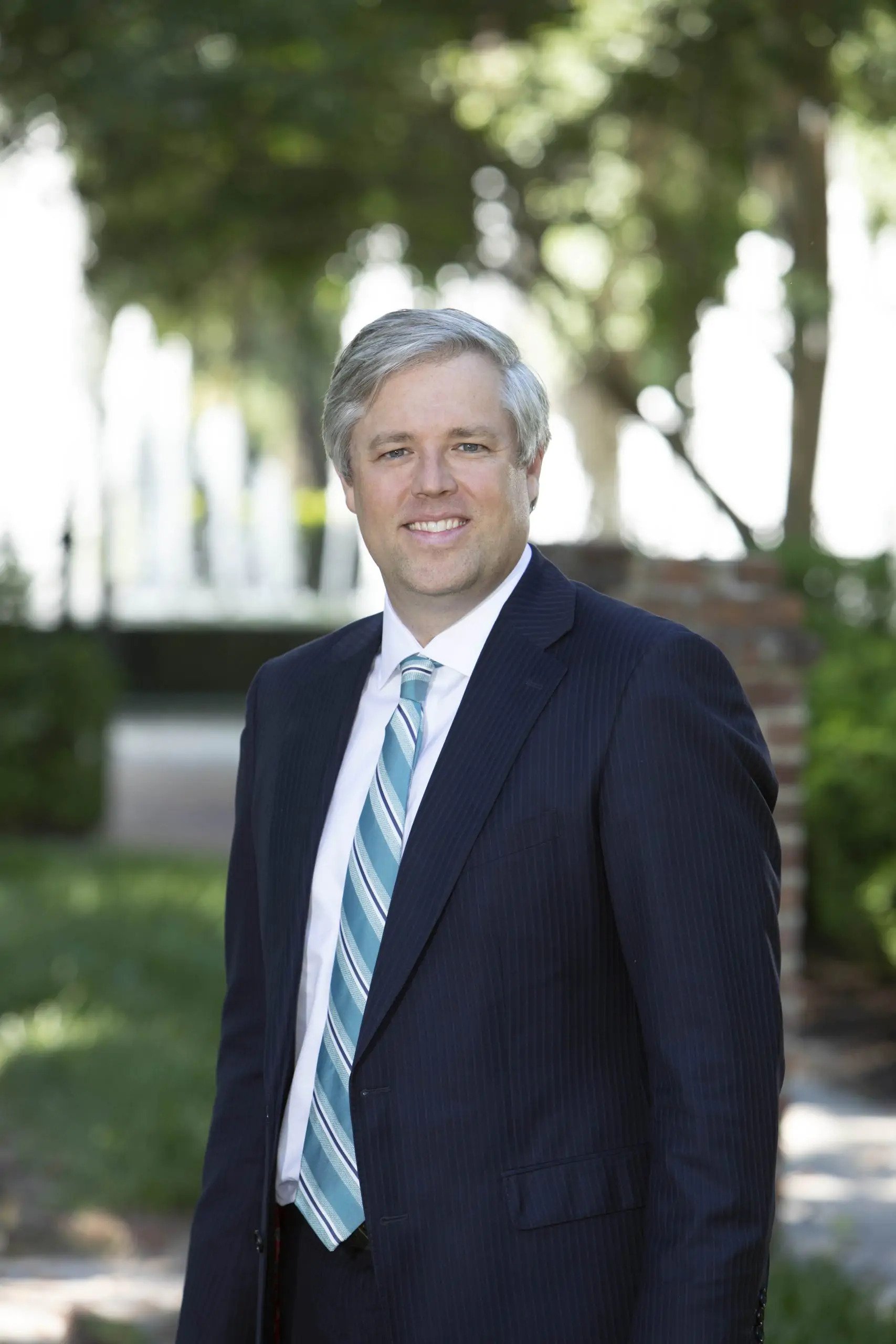 This verdict underscores a growing public dissatisfaction with local government inaction and the need for the local government to protect its citizens. "Lexington County citizens are fed up with the county government taking their tax dollars and doing nothing," said Goings. "How many more citizens have to fall and get severely hurt before the county does the right thing and fix the sidewalk?"  Further, this dangerous hazard violates the building code designed to promote safety, the same standards that Lexington County issued monetary fines to citizens for violation. 
Testimony during the trial revealed that despite having prior knowledge of the sidewalk defect, the county neglected to rectify the hazardous condition. An oversight that Goings highlighted could have been resolved with two fifteen-dollar bags of concrete, significantly less than the subsequent medical bills and pain suffered by Ms. Roland.
In a poignant conclusion to the trial, in the closing arguments, Goings presented two 50-pound bags of concrete to the defense, a symbolic gesture that resonated deeply with the jury. The symbolic gesture asked a powerful question: what is cheaper, preventative action or injury compensation? Further, he told the jury that Ms. Roland is entitled to pain and suffering for every day of her life at the same amount Lexington County fines citizens for committing building code violations, which is $200 per day. "The jury sent a message to Lexington County, and because of this verdict, this unsafe condition will finally be fixed," Goings said. 
The Goings Law Firm is pleased with the trial's outcome and hopes this case will serve as a stark reminder of the need for proper maintenance and safety in public spaces. The firm continues its dedicated service to those who have been wronged and strives for a safer and more responsible Lexington County.
Goings Law Firm is a South Carolina personal injury law firm dedicated to representing clients who have been wronged or injured. With many years of successful legal expertise, the firm is committed to achieving justice for victims of negligence or misconduct.
Media Contact

Company Name
Goings Law Firm
Contact Name
Robert F. Goings
Phone
(803) 350-9230
Address
1510 Calhoun St
City
Columbia
State
SC
Postal Code
29201
Country
United States
Website
https://www.goingslawfirm.com/