Dixon, CA – Dixon Wellness Collective, the first cannabis dispensary in Dixon, California, provides the Dixon and Vacaville communities with an extensive range of affordable cannabis options. Emphasizing a safe, positive, and education-focused environment, the dispensary aims to transform the cannabis experience for individuals seeking alternative wellness solutions.
This cannabis store offers a comprehensive online weed menu that showcases an extensive selection of high-quality products, including edibles, topicals, flowers, vape cartridges, and concentrates. These carefully curated offerings cater to the diverse preferences and needs of users, ensuring that both medical patients and recreational consumers can find their ideal products. 
One of Dixon Wellness Collective's core principles is the assurance of quality and safety. To uphold this commitment, all products available at the dispensary have undergone rigorous lab testing by a state-licensed, independent laboratory. This testing ensures that cannabis products are free from harmful contaminants, providing peace of mind to users. Additionally, the dispensary focuses on collaborating with credible brands and supporting legacy farmers, fostering a sustainable cannabis community.

In addition to its impressive product range, Dixon Wellness Collective also offers an array of merchandise options to cater to the diverse needs and preferences of users. From high-quality grinders that ensure a finely ground herb for a superior smoking experience to sleek and convenient vape pens for those who prefer a discreet and portable option, this weed dispensary has it all. These carefully selected accessories complement the diverse product offerings, providing users with a comprehensive and satisfying cannabis journey. 
For those interested in cultivating cannabis, Dixon Wellness Collective provides an ideal option. The store recognizes the passion and desire of at-home growers to nurture their own plants and offers a diverse selection of high-quality seeds, clones, and teens, available all year round. Growers can choose from an assortment of strains, ensuring they find the perfect match for their preferences and desired effects.
To enhance the customer experience, Dixon Wellness Collective takes pride in providing a comfortable and professional atmosphere. Upon arrival, visitors are greeted by a friendly and knowledgeable team that guides and educates them through the process of finding the product that best suits their needs. The dispensary conducts monthly educational sessions to ensure that its staff remains up-to-date with the latest products and research in the ever-evolving cannabis industry. These sessions enable the staff to effectively serve the diverse needs of their customers and provide accurate and informed recommendations.
As a responsible business, Dixon Wellness Collective is dedicated to being a positive force in the community. The dispensary is an active member of the Dixon Chamber of Commerce and regularly participates in Dixon City Council meetings. Moreover, Dixon Wellness Collective has developed a comprehensive community engagement plan that includes public education activities, support for local charities, and sponsorship of local events. By forging strong ties with the community, the dispensary aims to contribute to the well-being and growth of Dixon. 
Dixon Wellness Collective is open 7 days a week, from 9am-9pm. Dixon Wellness Collective is located conveniently off of Interstate 80, at 1150 N 1st St, Dixon, CA, 95620, US. For more information regarding the services offered, visit their website or contact their team at (707) 640-1147.
Media Contact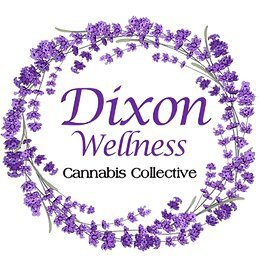 Company Name
Dixon Wellness Collective
Contact Name
Adam
Phone
(707) 640-1147
Address
1150 N 1st St, Suite B
City
Dixon
State
CA
Postal Code
95620
Country
United States
Website
https://www.dixonwellnesscollective.com/