Livermore, CA – Landscape Experts Inc, a premier landscape design company in Livermore, has been in business for over 25 years, providing exceptional landscaping services to the community. With a team of award-winning landscape designers and contractors, the company has solidified its reputation as the go-to destination for creating breathtaking landscapes and outdoor spaces.
Aaron Gentile, the President of Landscape Experts Inc, is a veteran landscape architect with an illustrious career spanning several decades. With a deep-rooted passion for landscaping that ignited when he was just 16 years young, Aaron brings a wealth of experience and expertise to every project he undertakes. He is known for his personal approach and attention to detail, which ensure that no aspect of a project is overlooked. It is this meticulousness that has earned him a reputation as a trusted industry leader, with the majority of his clients being referred based on his unparalleled knowledge and exceptional skills.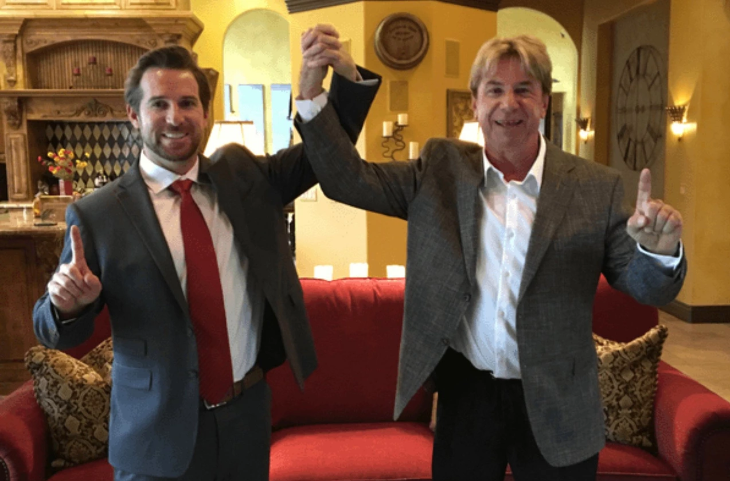 A key partnership that has propelled Landscape Experts Inc to the forefront of the landscape design industry is its collaboration with the exceptionally talented landscape designer, Cyn, from "Yes Please Garden." Cyn's expertise lies in creating intricate 3D landscape designs that capture the essence of each client's vision. With an acute eye for detail and a keen understanding of aesthetics, Cyn and Landscape Experts Inc's team of professional landscape designers work hand in hand to create visionary designs that serve as the blueprint for the company's remarkable transformations.
Once the creative designs take shape on paper, Landscape Experts Inc's contractors spring into action, bringing those visions to life with unmatched precision and expertise. With meticulous attention to detail, the team carefully translates the 3D landscape designs into tangible, awe-inspiring outdoor spaces that leave clients in awe. Each element, from the selection of plants and stones to the installation of modern irrigation systems and water fountains are executed with utmost care and professionalism. The team's commitment to quality ensures that every project is completed to the highest standards, surpassing client expectations and transforming ordinary spaces into extraordinary outdoor havens.
In addition to its premier landscaping services, Landscape Experts Inc offers a comprehensive range of landscaping solutions that add an extra touch of luxury and elegance to any property. The company excels in various areas, including hardscaping, softscaping, synthetic turf installation, woodwork, lawn rejuvenation, walkways, and outdoor features. Its team understands the privilege of working on clients' properties and treats each project with the utmost respect and care. This is evident in its commitment to cleanliness and tidiness, as they make it a point to thoroughly clean up after the end of each workday. Clients can have peace of mind knowing that Landscape Experts Inc not only delivers exceptional services but also prioritizes professionalism and customer satisfaction.
Landscape Experts Inc is located at 5933 Northfront Rd Suite B, Livermore, CA, 94551, US. To schedule a consultation, contact their team at 9253973787. For more information regarding the services offered, visit the company's website.
Media Contact

Company Name
Landscape Experts Inc
Contact Name
Aaron G
Phone
9253973787
Address
5933 Northfront Rd Suite B
City
Livermore
State
CA
Postal Code
94551
Country
United States
Website
https://www.landscapeexpertsinc.com/