KidGlov, a boutique, full-service advertising, branding and content marketing agency based out of Lincoln and Omaha, Neb., recently welcomed Stephan Grot, executive director of KANEKO, to its podcast, Agency for Change. The episode explored the creative center and its impact on Omaha's public art.
"KANEKO offers art exploration opportunities that inspire complete freedom through imagination," said Kelley Peterson, KidGlov vice president, nonprofit creative director and host of the Agency for Change podcast. "It was great to learn more from Stephan about how this organization brings value to the community."
KANEKO's purpose is exploring the creative process. They believe creativity begins with an idea born into the arts, sciences and philosophy. Supporting and promoting freedom in creativity is their mission. The creative center and art gallery was established in 1998 by international artist Jun Kaneko and his wife, Ree. KANEKO can be found in the Old Market District of Omaha, Neb.
"Artwork really is a symbol of a thriving community," said Grot. "Hopefully, everybody gets out there and loves their arts and culture sector in any way that they possibly can."
The Agency for Change episode featuring Stephan Grot dives into KANEKO's involvement in the Gene Leahy Mall sculpture garden, its latest virtual reality experience, Carne y Arena, and the importance of public art for the community.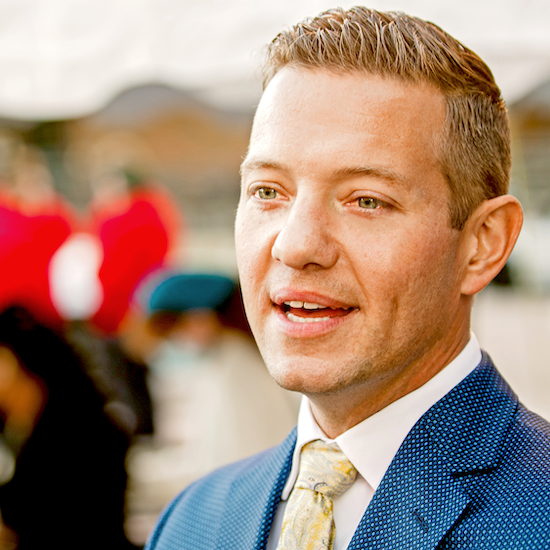 Hailed as a groundbreaking and immersive virtual reality experience recounting the harrowing journey of Central American and Mexican refugees, Carne y Arena is available for viewing at KANEKO through Sept. 10, 2022. 
The full Agency for Change episode featuring Stephan Grot can be found on KidGlov's website, or wherever podcasts are available. 
To learn more about KANEKO, visit: https://thekaneko.org/. 
The Agency for Change podcast from KidGlov marketing and advertising agency brings stories of people creating positive change in the world. From large companies and nonprofit organizations to small advocacy groups and solo agents for change, the program explores what inspires these changemakers, the work they're doing, and how they share their message.
The advertising agency's podcast releases new episodes every week. Listeners can hear the show on major podcast platforms like Apple Podcasts, Spotify, Pandora, iHeartRadio, or on KidGlov's website.
KidGlov is a boutique, full-service advertising, branding, and content marketing agency, as well as a certified B Corp, with offices in Omaha and Lincoln, Neb., which specializes in nonprofit marketing, healthcare marketing, financial marketing, social impact marketing, and purpose-driven businesses. It has been named one of the Best Places to Work in Lincoln, and has won several accolades for its work, including awards from the American Marketing Association and the American Advertising Federation. Learn more about KidGlov on their website, or by visiting their offices in Omaha at 2120 S. 72nd Street, Ste 640, Omaha, Neb. 68124, and in Lincoln at 1230 O. Street, Ste 111, Lincoln, Neb. 68508.
Media Contact

Company Name
KidGlov
Contact Name
Lyn Wineman
Phone
402-509-5196
Address
2120 S 72nd St, Ste 640
City
Omaha
State
NE
Postal Code
68124
Country
United States
Website
https://kidglov.com/connect/