West Bend, WI – Lapota Contracting, Inc. takes great pride in being the go-to roofing contractor for community members in and around West Bend, WI. With a strong focus on delivering exceptional quality solutions at the right price point, Lapota Contracting, Inc. ensures that customers receive the highest value for their roofing investment.
What sets Lapota Contracting, Inc. apart from others is its extensive industry experience and unwavering dedication to improving customer service and satisfaction. With years of expertise in the roofing industry, the team has honed its skills and knowledge to provide top-notch solutions that meet the unique needs of each customer.
The company's office manager, describing the owner, said: "Born and raised in West Bend, WI, John worked as an exterior remodeling salesperson, project manager, and laborer with a specialized focus on Hail and Wind insurance claim management. John took his experience and founded Lapota Contracting, Inc. with the goal of providing homeowners a better value proposition, higher quality, and a more pleasant contractor experience. A serial entrepreneur, John is always striving to improve the exterior remodeling industry one project at a time."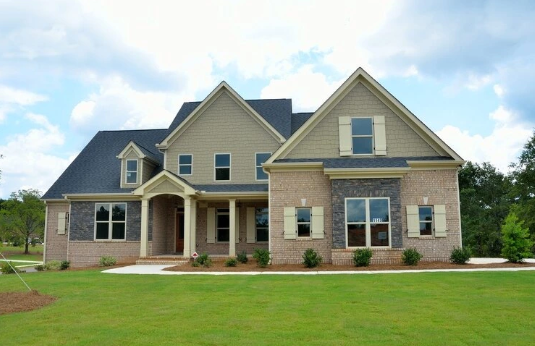 Speaking on the core values driving the company's services, the owner noted that they are guided by values such as integrity, honesty, and trust. He added that they have set themselves apart from others by establishing a proper business structure that allows customers to feel seen, heard, and satisfied at the end of their roofing project.
He maintained that their approach to business is one that puts customers first, starting with home inspections. He also noted that their home inspection service is handled by the most experienced team, who will identify all problem areas and make honest recommendations to customers.
The roofer offers custom proposals tailored to meet each customer's specific roofing needs. The team understands that every roof is unique, and cookie-cutter solutions won't suffice. Instead, Lapota Contracting, Inc. takes the time to thoroughly assess each roof and develop personalized proposals that address the specific requirements, ensuring that customers receive solutions that are effective and cost-efficient.
Speaking on the cost and financial aspect of their services, the owner noted that they offer affordable prices while maintaining the highest quality outcomes for all projects, including roofing, siding and gutter installation.
Promising an ethical approach to business, a team of roofing specialists that has been carefully selected, cleanliness and professionalism, Lapota Contracting, Inc. guarantees that its clients will be happy with the outcome of their project when they work with them.
West Bend, WI, homeowners looking for the best roofing companies, siding contractors, and gutter companies can contact Lapota Contracting, Inc. for a customer-friendly chat, quick inspections and quotes, and excellent service delivery.
The roofers can be reached via phone at 262-388-6547 or via their website to request a callback or quote. The company is located at 217 Maplewynde Rd, West Bend, WI 53095 US.
Media Contact

Company Name
Lapota Contracting, Inc.
Contact Name
Office Manager
Phone
262-388-6547
Address
217 Maplewynde Rd
City
West Bend
State
WI
Postal Code
53095
Country
United States
Website
https://lapotacontracting.com/