Round Rock, TX – LUXE Brow + Lash is helping trans men to fully experience their transition to the male gender through phalloplasty medical tattooing. The clinic constructs a cosmetically appealing male reproductive organ through a surgical procedure. The surgery creates a phallus that closely functions and looks like its natural counterpart. They use the thighs and forearms as the main donor sites, which may make the phallus differ in color and appearance from the natural one. 
Clients may experience variations in anatomical venous, such as the veins, found in the natural male genital area. However, the tattoo artist fixes this by tattooing the dorsal veins on the artificial phallus for the most natural look possible. The tattoos help the phallus to resemble the surrounding skin, like on the thighs and upper abdomen.  The procedure focuses on realistic details needed by transgender people to complete their transition process. The tattoo clinic understands that body image is critical to the overall transgender identity. 
Realism is a significant part of the tattoo clinic's phalloplasty medical tattooing procedure. As such, they create shades and vivid depictions of anatomical veins for better aesthetics. The results last three to five years before a need for a touch-up. The artist guides clients on ways to achieve optimum healing, including shielding the treated region from the sun, cosmetics, and water post-procedure. 
LUXE Brow + Lash strives to understand the client's needs and have the experience to deliver positive outcomes. The tattoo artist educates clients on the entire procedure in detail to help them understand their treatment options and make informed choices. They have set up an initial consultation session that discusses the requirements, expectations, and budgets. 
A quote from the clinic website states this about their services, 
"Phalloplasty tattooing has grown in popularity over the last 15 years and with good reason. Our clients travel from all over the United States to have their treatments with us—and they're not just satisfied customers; they're true advocates who love what we do so much that they recommend us! This is because we are one of only a few clinics in the world that specialize in tattooing for trans men and women, and our mission is to help you achieve your gender-affirming goals."
LUXE Brow + Lash offers additional services like permanent makeup for the brows and lashes. They include ombre brows, microblading, lash lifts, combination brows, tinting, waxing, and henna brows. 
To consult or book an appointment, contact the staff at 512-387-5893. Visit the tattoo studio website for more information on their phalloplasty medical tattooing procedure. LUXE Brow + Lash is located at 3021 S IH 35 Frontage Rd #260, Round Rock, TX, 78664, US. 
Media Contact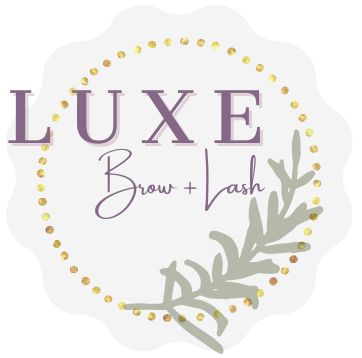 Company Name
LUXE Brow + Lash
Contact Name
Christina Morgan
Phone
512-387-5893
Address
3021 S IH 35 Frontage Rd #260
City
Round Rock
State
TX
Postal Code
78664
Country
United States
Website
https://luxebrowandlash.com/