Marvel Marketing, a leading web design, and digital marketing agency in Canada, is proud to announce the launch of Comedy Nuggets' brand-new website: https://comedynuggets.com/. The state-of-the-art website is a testament to the agency's expertise in creating user-friendly and visually appealing online platforms for its clients.
Comedy Nuggets, a well-known entertainment brand in Toronto, Canada, specializes in hosting live comedy events and showcasing exceptional comedic talent. The new website not only captures the essence of the brand, but also allows users to easily navigate through a wealth of information about upcoming shows, featured comedians, and ticket purchase options.
Marvel Marketing's web design team has integrated modern design elements, keeping in mind the current industry standards and ensuring a seamless user experience. The responsive website is optimized for both desktop and mobile devices, allowing comedy enthusiasts to explore upcoming events and purchase tickets with ease.
Beyond web design, Marvel Marketing has also utilized its expertise in content marketing and SEO to create a content-rich website that attracts and engages visitors. By crafting compelling content that showcases the unique offerings of Comedy Nuggets, the marketing agency has ensured the website not only informs but also entertains its audience. Additionally, the implementation of strategic SEO practices enables Comedy Nuggets to rank higher in search engine results and reach a wider audience.
"Our collaboration with Comedy Nuggets has been an exciting journey, and we're thrilled to see the positive impact our services have made on their online presence," said Ryan McRae, CEO of Marvel Marketing. "We believe the new website will solidify their position as a leading comedy hub in Toronto and help them reach new heights."
As part of their ongoing partnership, Marvel Marketing will continue to provide Comedy Nuggets with cutting-edge digital marketing solutions, focusing on content marketing and SEO to drive traffic, increase online visibility, and boost ticket sales.
About Marvel Marketing
Marvel Marketing is a full-service digital marketing agency based in Calgary, AB, specializing in web design, content marketing, paid advertising, and SEO services. With a team of experienced professionals, Marvel Marketing has helped countless businesses in various industries strengthen their online presence and achieve their marketing goals. Marvel Marketing's commitment to innovation, creativity, and results-driven strategies has positioned them as a trusted partner for businesses looking to grow and succeed in the digital world.
For award-winning web design services, contact Marvel Marketing via phone at (800) 427-7113. For more information regarding the services offered, visit the company's website at https://marvelmarketing.ca/
Media Contact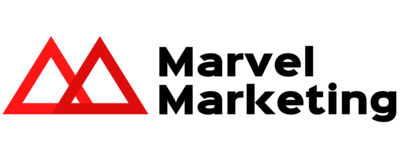 Company Name
Marvel Marketing
Contact Name
Teagan Serhan, Public Relations Manager
Phone
(800) 427-7113
Address
114 61st Ave SW
City
Calgary
State
Alberta
Postal Code
T2H 0B2
Country
Canada
Website
http://www.marvelmarketing.ca/