Myrtle Beach, SC – As the temperature rises and the sun shines brighter, homeowners across Myrtle Beach embrace the summer spirit and open their doors to friends, family, and colleagues for memorable home gatherings. Whether it's an intimate get-together or a vibrant work party, Zerorez Myrtle Beach is here to ensure hosts can entertain with ease, providing a worry-free carpet cleaning solution that leaves guests amazed.
With the arrival of warmer weather, the desire to host indoor and outdoor gatherings has seen a significant upswing. Homeowners are eager to showcase their hospitality and create unforgettable guest experiences. However, the thought of cleaning and maintaining carpets before and after these events can be a daunting task. Thankfully, Zerorez Myrtle Beach offers a revolutionary cleaning method that alleviates these concerns, allowing hosts to focus on entertaining and spending quality time with their loved ones.
While traditional carpet cleaning methods often rely on the use of soaps, detergents, or chemicals that can leave behind residue and potentially harmful substances, Zerorez Myrtle Beach has redefined the game by introducing Zr Water®, a powerful, non-toxic cleaner that transforms the cleaning process. This advanced technology uses electrolysis to create a cleaning solution that is tough on dirt and spots while remaining gentle on carpets and safe for people and pets.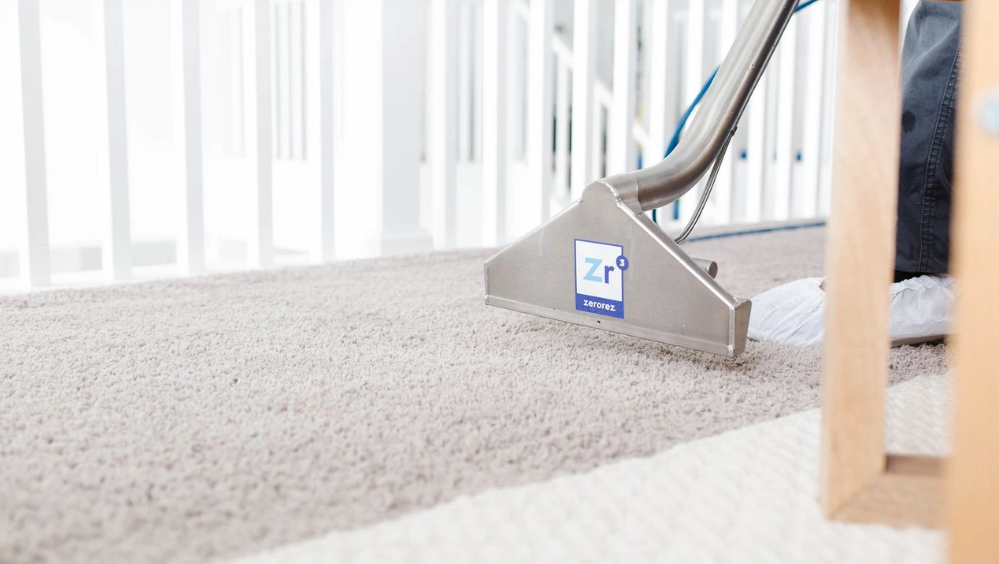 The secret behind Zr Water® lies in its ability to break down dirt and oils at the molecular level. The electrolyzed and oxidized water creates a powerful cleaning solution that removes dirt and spots without leaving any sticky residue. This unique technology not only provides a deep and thorough clean but also leaves carpets feeling soft and refreshed.
In addition to its exceptional cleaning power, Zr Water®, combined with our state-of-the-art process boasts a faster drying time compared to traditional cleaning methods. The absence of soap or detergent residue allows carpets to dry quickly, reducing the inconvenience and downtime typically associated with wet carpets. Homeowners can now happily play the perfect host without having to wait hours for carpets to fully dry.
Zerorez Myrtle Beach has received widespread acclaim from satisfied customers who have experienced the transformative effects of Zr Water® technology. Their testimonials highlight the exceptional cleaning results, improved indoor air quality, and peace of mind that comes from knowing their carpets are free from harmful chemicals.
"I could not be happier with my experience. Very professional and my carpet looks great! He was able to get pet spots out with ease. Highly recommend this company." Said a happy client.
Zerorez Myrtle Beach is a renowned provider of professional carpet cleaning services, specializing in advanced technology and non-toxic cleaning solutions. With their groundbreaking Zr Water® technology, Zerorez Myrtle Beach has set a new standard in carpet cleaning, delivering spotlessly clean carpets with a faster drying time. Their commitment to exceptional results, customer satisfaction, and environmental sustainability has made them a trusted choice for homeowners.
Zerorez Myrtle Beach is located at 4983 Socastee Blvd, Myrtle Beach, SC, 29588, US. For any questions, contact the company at (843) 981-0008 or visit their website at zerorez.com/myrtlebeach to learn more.
Media Contact

Company Name
Zerorez Myrtle Beach
Contact Name
Ryan Moon
Phone
(843) 981-0008
Address
4983 Socastee Blvd
City
Myrtle Beach
State
SC
Postal Code
29588
Country
United States
Website
https://www.zerorez.com/myrtlebeach