Halifax, Nova Scotia – Individuals with dependents relying on their financial support should strongly consider obtaining a life insurance policy to safeguard their loved ones. Life insurance is crucial to financial security as it helps individuals and families thrive while building an inheritance for future generations. With insight from life Insurance brokers in Halifax at Mciver Insurance, a client can leave charitable gifts to a cause, pay for their outstanding debts/loans, offset estate taxes, handle funeral/burial costs, cover future school/living expenses for their children, and replace income to support family members. 
Clients can purchase term life insurance coverage from the broker, which is flexible for a pre-set specific period. As one of the most economical life insurance policies, a client can choose a 10, 20, or 30-year long term that allows the cost and death benefits to remain level. It features life insurance products for fewer premium payments and temporary coverage to encourage the development of financial independent skills/assets. Since the plan has a lower cost of premiums, an expiry date, and death benefits, the payments and benefits are fixed and remain the same until the restricted period ends. Unlike term coverage, permanent life insurance lasts the insured person's lifetime as long as they pay the premiums. A coverage in Nova Scotia can have a cash value component featuring higher payable costs, flexible payments in an emergency, and an opportunity to build cash value thanks to its saving component. 
At Mciver Insurance, term or permanent life insurance vary with clients and their preferred coverage. However, age, smoking, gender, and health affect the assurance costs. The Life Insurance brokers in Halifax believe that life insurance eases the financial burdens of loved ones after an individual dies. For this reason, the ideal plan must take care of the final expenses while fully supporting the current lifestyles of the dependents. Therefore, clients' incomes, mortgage balances, debts, and family needs inform the final amount of their coverage. 
Aside from life insurance, individuals can purchase critical illness coverage to help them recover financially from an illness, giving them and their families protection and the benefit of knowing they can stabilize their income during those difficult moments. Disability insurance coverage, on the other hand, provides a monthly income replacement plan when a person can't work due to an illness/injury. Additionally, clients can purchase health insurance, Group RRSP, and Manulife Vitality from the insurance broker. 
Pat McIver, BRM, CEBS, built Mciver Insurance on the foundations of authenticity, innovation, and expertise, which allows him and his team to offer high-quality services to clients. Their client focus approach ensures that the company has the lowest rates and most flexible plans so everyone can thrive regardless of their needs and budget. 
Visit Mciver Insurance's website to learn more, or call 1 (902) 220-3279 to schedule an appointment. The company is at 90 Lovett Lake Court, Suite 301, Halifax, Nova Scotia, B3S0H6, CA. 
Media Contact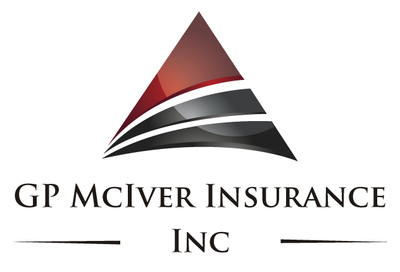 Company Name
Mciver Insurance
Contact Name
Pat Mciver
Phone
1 (902) 220-3279
Address
90 Lovett Lake Court Suite 301
City
Halifax
State
Nova Scotia
Postal Code
B3S0H6
Country
Canada
Website
https://mciverinsurance.com/