Toronto, Ontario, Canada – Tech entrepreneur and visionary Nicksain, renowned for his roles as the cofounder and COO of fintech company SpendSafe Inc., is thrilled to announce the launch of his new personal website, www.nicksainkalaimathian.com.
Designed to serve as a digital platform where Nicksain's journey, philosophies, and insights coalesce, the website is set to become an important online hub for entrepreneurs, investors, and individuals interested in fintech and wealth management.
"Nicksainkalaimathian.com is more than just a website; it's a reflection of my entrepreneurial journey and a platform where I can share my learnings and insights," says Nicksain. "It's also a space for constructive dialogue where we can learn from each other and grow together."
In addition to exploring Nicksain's business ventures, website visitors can delve into a variety of engaging blog posts on topics such as the realities of building a startup, the unique challenges and opportunities encountered by young entrepreneurs, the intricacies of fintech software development, and the critical importance of a customer-centric approach in fintech.
The 'Fintech' section on the blog promises to be a treasure trove of insights into the bustling fintech industry. From trends and best practices to detailed case studies, Nicksain delves deep into various facets of this ever-evolving sector. Special attention is paid to the challenges faced while building SpendSafe, Nicksain's innovative fintech venture. These firsthand accounts offer an unparalleled look into the realities of creating a fintech startup, including overcoming obstacles, navigating regulatory complexities, and managing technological innovation.
Additionally, the 'Technology' part of the blog focuses on key areas like software development, team building, and project management. As a veteran in the tech industry, Nicksain brings a wealth of knowledge and experience to these topics. He shares actionable advice, lessons learned, and tips on how to succeed in the tech space. As an extension of this endeavor to share and guide, Nicksain also offers his expertise through a tech consulting service. Aspiring tech entrepreneurs can visit Nicksain's tech consulting website to learn more about how they can leverage his expertise to build, grow, and manage their tech startups successfully. This consulting service underlines Nicksain's commitment to fostering growth and innovation in the tech industry.
By sharing his experiences and insights, Nicksain aims to create a knowledge-sharing platform where readers can gain a deeper understanding of the fintech and technology landscapes. Whether you're an aspiring entrepreneur, a seasoned business owner, or an enthusiast wanting to understand these industries better, Nicksain's new website promises a wealth of information.
An exciting and unique element of the site is the 'My Goals' section, which captures Nicksain's passion for mentoring and nurturing talent. Here, he expresses his commitment to guiding those who are determined to break through barriers, face adversity head-on, and remain unwaveringly committed to their "why."
"My mission with this website extends beyond sharing my own journey," Nicksain explains. "My goal is to reach out to aspiring entrepreneurs, to provide them with insights and inspiration that can fuel their own journeys. I firmly believe that we can all learn from each other's experiences and, in doing so, we can collectively push the boundaries of what's possible."
The website also includes an interactive component that encourages visitors to connect with Nicksain, fostering a sense of community. This feature aligns with Nicksain's belief in the power of communication and collaboration as tools for collective growth and success.
Detailed updates on SpendSafe ongoing projects and future plans can also be found on the site. These sections provide visitors with a look into how these companies are pushing the envelope in the fintech and investment sectors, underscoring Nicksain's commitment to innovation and growth.
To learn more about Nicksain's entrepreneurial journey, his ventures, and his vision for the future, visit www.nicksainkalaimathian.com.
About Nicksain:
Nicksain is a serial entrepreneur with a successful track record in the fintech and investment sectors. As the co-founder and COO of SpendSafe, he has made his mark on the industry with innovative solutions and customer-centric services. Nicksain's journey in the tech industry began with a spark of curiosity and an unwavering desire to challenge the status quo. This passion has guided him through the successful launch of several high-impact ventures that continue to push the boundaries of what's possible in fintech and wealth management.
Nicksain's unique approach to entrepreneurship combines deep industry knowledge with a dedication to innovative thinking. This fusion has allowed him to identify gaps in the market and develop creative solutions that meet customer needs. His leadership style is characterized by a commitment to mentoring and a belief in the power of collaboration. As a result, SpendSafe has thrived under his guidance, delivering impressive results while cultivating dynamic, forward-thinking teams.
In addition to his success in the business realm, Nicksain is also a dedicated mentor and thought leader. Through his personal website, he shares the knowledge and insights gained from his experiences to inspire budding entrepreneurs and foster a sense of community. His desire to give back to the industry that shaped his career reflects his broader commitment to continual growth, innovation, and collaboration.
Always eager to explore new frontiers, Nicksain is continuously seeking out fresh opportunities and challenges. Whether he's developing a groundbreaking fintech solution, guiding his team to new heights, or sharing his entrepreneurial journey with others, Nicksain embodies the spirit of innovation and leadership that marks a true entrepreneur.
Media Contact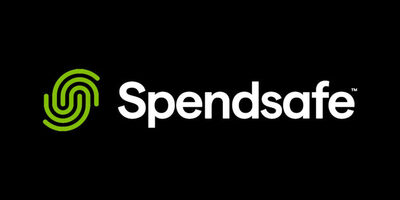 Company Name
Nicksain Kalaimathian
Contact Name
Nicksain Kalaimathian
Address
50 Minthorn Blvd Suite 100a
City
Thornhill
State
Ontario
Postal Code
L3T 7X8
Country
Canada
Website
https://nicksainkalaimathian.com/