CHARLOTTE, NC – MMMx is a leading marketing firm known for launching successful campaigns related to Google Business Profile and Digital Marketing in competitive markets and industries. MMMx has announced the launch of its services,  Local SEO Optimization services for all business sectors. This new offering is aimed at helping businesses of all sizes take advantage of the professional optimization of their Google Business Profile and local SEO to improve their online visibility and reach. These services offered by MMMx are open to any brick-and-mortar company in the United States. This is set to take action on May 1, 2023. 
MMMx has expanded its ventures towards small to medium-sized businesses because of an opportunity both Founder Ryan Klein and Vice President of Business Development Paul Warren found while talking to business owners in this sector. Since the start of 2023, Mr. Klein and Mr. Warren found that a majority of business owners underutilize powerful digital assets such as Google Business Profile when attempting to handle their own marketing and advertising.
"Many large multi-location businesses are really only using their Google Business Profile as a place to generate reviews and provide customers with directions to their location. They aren't looking at them as the low cost and high converting customer generating asset that they are", said Paul Warren, Vice President of Business Development at MMMx. 
With a growing team and streamlined processes, MMMx is able to provide its services to multiple-sized companies. While also providing efficient services to their valued clients. 
"We had many conversations very quickly with businesses that had a few locations but not 5 or more," said Ryan Klein, CEO of MMMx. "We're glad that our process has evolved quickly enough to now become inclusive to a new audience of businesses that can really benefit from this form of marketing."
With this new offering, MMMx continues to demonstrate its commitment to innovation and its ability to provide businesses with the latest and most effective local marketing solutions.
About MMMx
MMMX is a team of Local Search Leaders that have helped hundreds of business owners oversee thousands of their in-demand digital assets. By using decades of the combined experience and relationship-building in the local space, MMMX is able to push the revenue-generating capabilities of assets such as Google Business Profile and Local Optimized Website pages by over 400%. https://mmmx.co/ 
About Market My Market
Market My Market takes pride in having a team with unique backgrounds and distinctive experiences. Their agency values and their specific vision for the Digital Marketing client/agency relationships bring everyone and everything together.  By creating an environment where everyone can contribute new ideas, not just the owners and those with seniority, they are able to have a continuous perspective and challenge the status quo for what is accepted as successful in an ever-changing industry.
Media Contact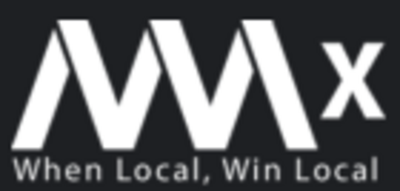 Company Name
MMMX
Contact Name
Ryan Klein
Country
United States
Website
https://mmmx.co/