New York Bride and Groom Expands to Greensboro, North Carolina with the opening of New York Bride LAST LOOK!
New York Bride and Groom, a family owned and operated collection of bridal stores based in the Carolinas, with a reputation for offering a huge, unmatched selection of designer wedding gowns and exceptional customer service, is thrilled to announce the opening of its newest location in Greensboro, North Carolina. The expansion into Greensboro marks an exciting chapter for the New York Bride family as it brings its unparalleled bridal shopping experience to brides in THIS vibrant community.
Located at a prime location in Greensboro, the New York Bride LAST LOOK store is a haven for brides-to-be seeking the perfect wedding gown. "The shopping experience remains the same," said Tracy Burke, founder and president of the NYB collection. "You never need an appointment to shop. It's easy, convenient, and affordable. Our open door culture is for the brides and has always been about giving the best service while offering the best gowns."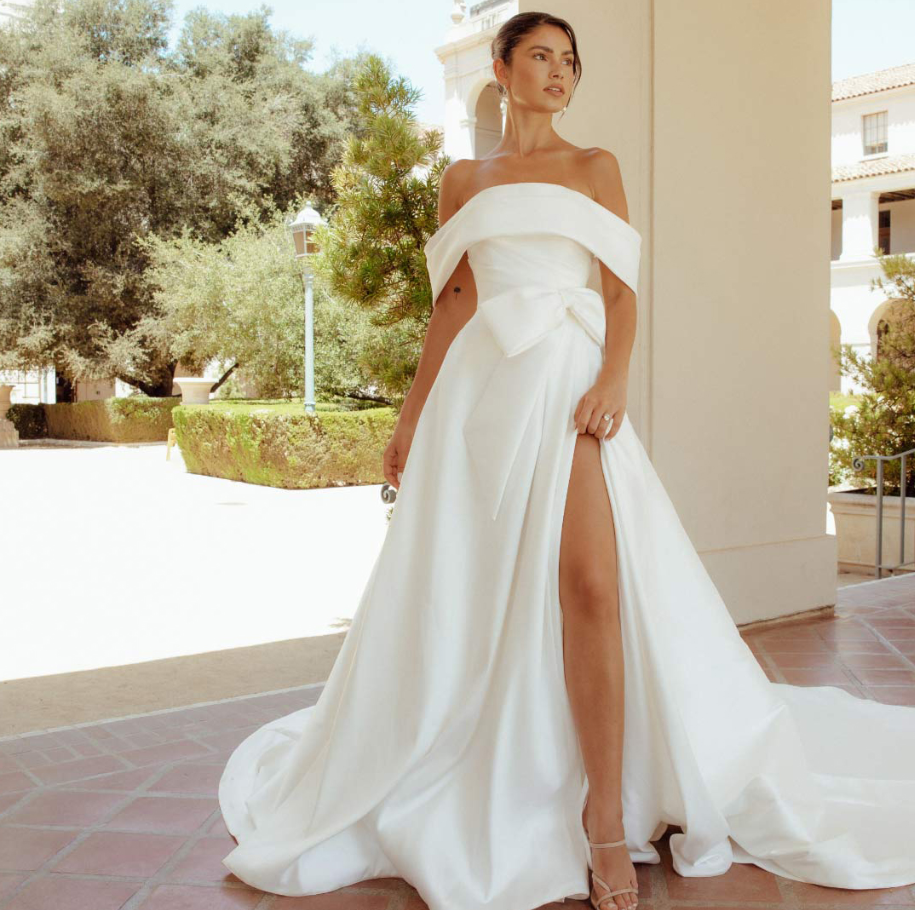 With an extensive collection of designer dresses, New York Bride LAST LOOK offers brides an exquisite selection of styles, ranging from classic elegance to modern chic with a price offering at up to 75% off their original selling price. This is truly an elevated bridal outlet experience!
The elegant Greensboro bridal store offers racks and racks of beautiful wedding dresses from 3 huge locations in the Carolina's: New York Bride & Groom of Charlotte, New York Bride & Groom of Raleigh, New York Bride Columbia. The LAST LOOK collection is a hand picked selection of dresses starting at $249 that go up to $949. Their experienced stylists are here to help create the magic! Whether on a light budget or not, New York Bride LAST LOOK has everything clients have ever imagined and more.
"We are thrilled to open our doors in Greensboro and to become part of this wonderful community," said Tracy Burke. "I have been aspiring to open a store in Greensboro for so many years. This makes me so happy that it finally made sense for our family to make it happen! The concept of LAST LOOK is to elevate the outlet experience by bringing brides a beautiful store to shop one of a kind gowns at a very good price! Our long time team member, Michelle Ostrovskis (who is originally an upstate New York girl), joined our family vision and moved to Greensboro from Charlotte. She managed our menswear division in Charlotte and will now spearhead the management of LAST LOOK! Michelle is a seasoned bridal stylist and has been in the bridal industry for almost 10 years. She loves Greensboro and has commented on how warm and friendly everyone is! Michelle is "thrilled to be back on the wedding dress side of the store, helping brides find their dream dress!"
History of New York Bride and Groom:
New York Bride was born in 1995 in upstate New York. The inception was imagined by Burke's background in event planning and management and evolved to one very specific piece of the multiple different event categories that she managed… weddings! "The dress industry left a lot to be desired back then! I had to order my dress from a catalog and pray that it was everything that I imagined it would be" Burke said. The first store was 2400 square feet. It expanded year 2 on the left and year 3 on the right. By year 4 the first building was purchased and renovated into the best store in central NY. By year 5 the family tree entered the business and off to the Carolina's they went. Tired of the snow and short summers, New York Bride & Groom was created and the entire family had a part in creating and promoting their success today. "We all care deeply about every wedding we are a part of and take our individual roles very seriously" she said.
With their commitment to creating unforgettable experiences and providing the very best product the industry has to offer and a passion for being a part of this once in a lifetime event, New York Bride LAST LOOK will forever take their role in this day as THE most important part!
New York Bride LAST LOOK is located at:
4401 W Wendover Ave #204
Greensboro, NC 27407.
Website: https://nybridelastlook.com/ 
For more information, visit nybridelastlook.com or contact us at (336) 600-6400. Please follow their happenings on Instagram @newyorkbridelastlook and facebook @newyorkbridelastlook
The store is excited to welcome brides and their loved ones to experience the elegance and luxury that New York Bride and Groom is renowned for and NOW to create the same vibe for New York Bride Last Look.
Media Contact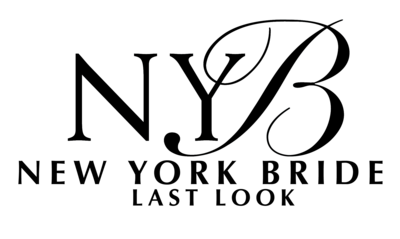 Company Name
New York Bride Last Look
Contact Name
Tracy Burke
Address
4401 W Wendover Ave #204
City
Greensboro
State
NC
Postal Code
27407
Country
United States
Website
https://nybridelastlook.com/