New York City Legal Separation Lawyer Ryan Besinque (https://www.besinquelaw.com/legal-separation-lawyer-nyc/) has released an informative article titled "How Does a Legal Separation Differ From Divorce?". The article discusses the differences between legal separation and divorce, the benefits of a legal separation agreement, and the process for pursuing one.
In the article, Ryan Besinque, a reputable New York City Legal Separation Lawyer, highlights the importance of understanding the distinctions between a physical trial separation and legal separation, as they carry different consequences. "Couples should weigh those consequences when considering separation to ensure that they are legally protected from any unforeseen situations," advises Besinque.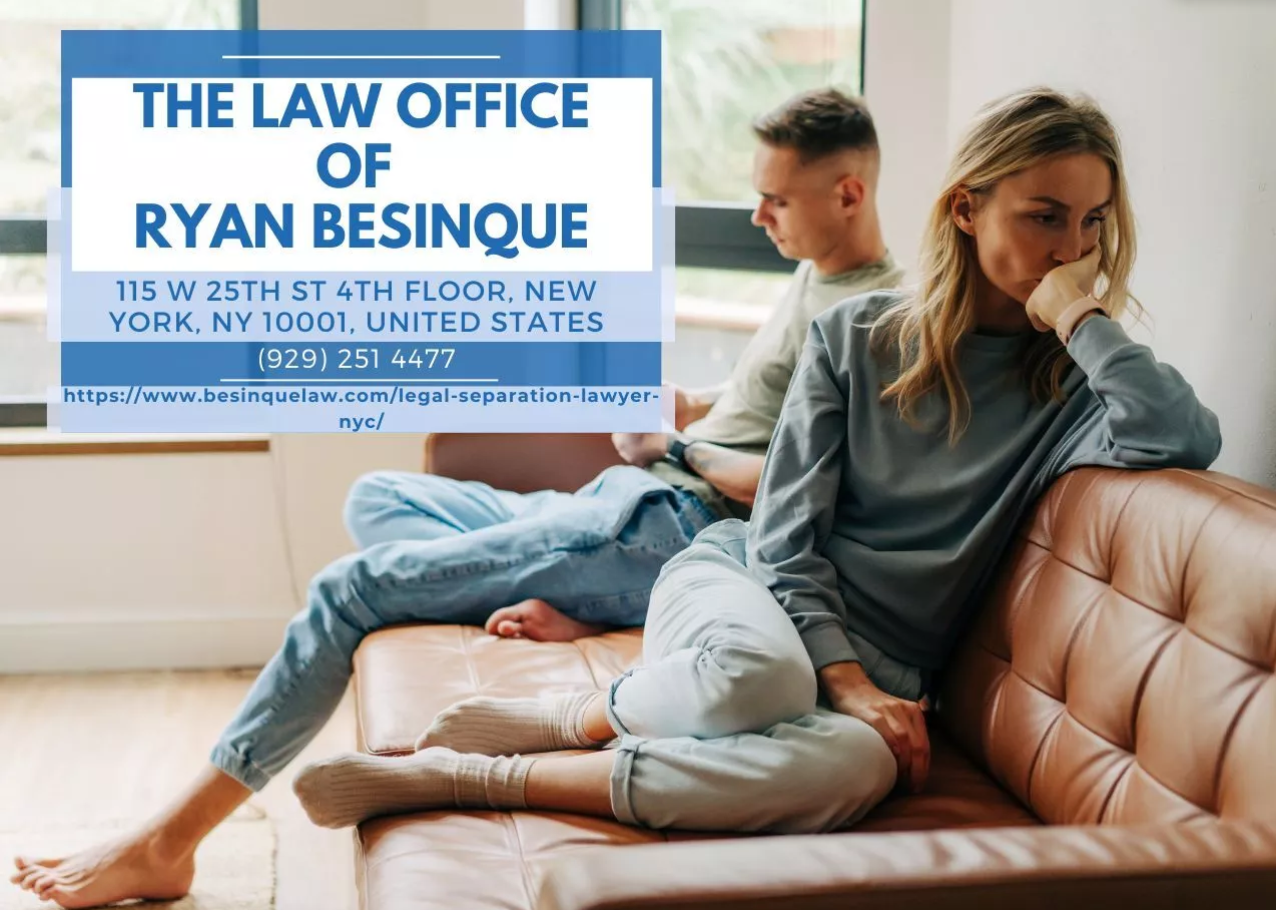 Legal separation is a formal arrangement in which married people choose to live apart while remaining legally married. It offers important protections for both parties and their families, especially when children and significant assets are involved. New York City Legal Separation Lawyer Ryan Besinque clarifies that without a legal separation agreement, the separation is not considered legal and the courts cannot enforce any informal agreements made between spouses.
According to the article, a legal separation agreement in New York binds both spouses to its terms and specifies each party's rights and responsibilities while living apart. These terms often include property division, bill payment, child custody, and spousal support arrangements. To be legally separated, both spouses must agree to the terms, sign the agreement, and file it with the Clerk of the County Court in their area.
Ryan Besinque emphasizes the importance of seeking assistance from a top New York legal separation attorney to create and draft a comprehensive separation agreement. "At The Law Office of Ryan Besinque, we can help create and draft a separation agreement that may protect you in many areas of legal separation," he says.
While a legal separation is enforceable, it does not end a marriage. Spouses are still married until divorce action is taken. Legal separation can be revoked if both parties submit evidence of reconciliation. Besinque notes that there are various reasons couples may choose legal separation over divorce, including financial and religious considerations.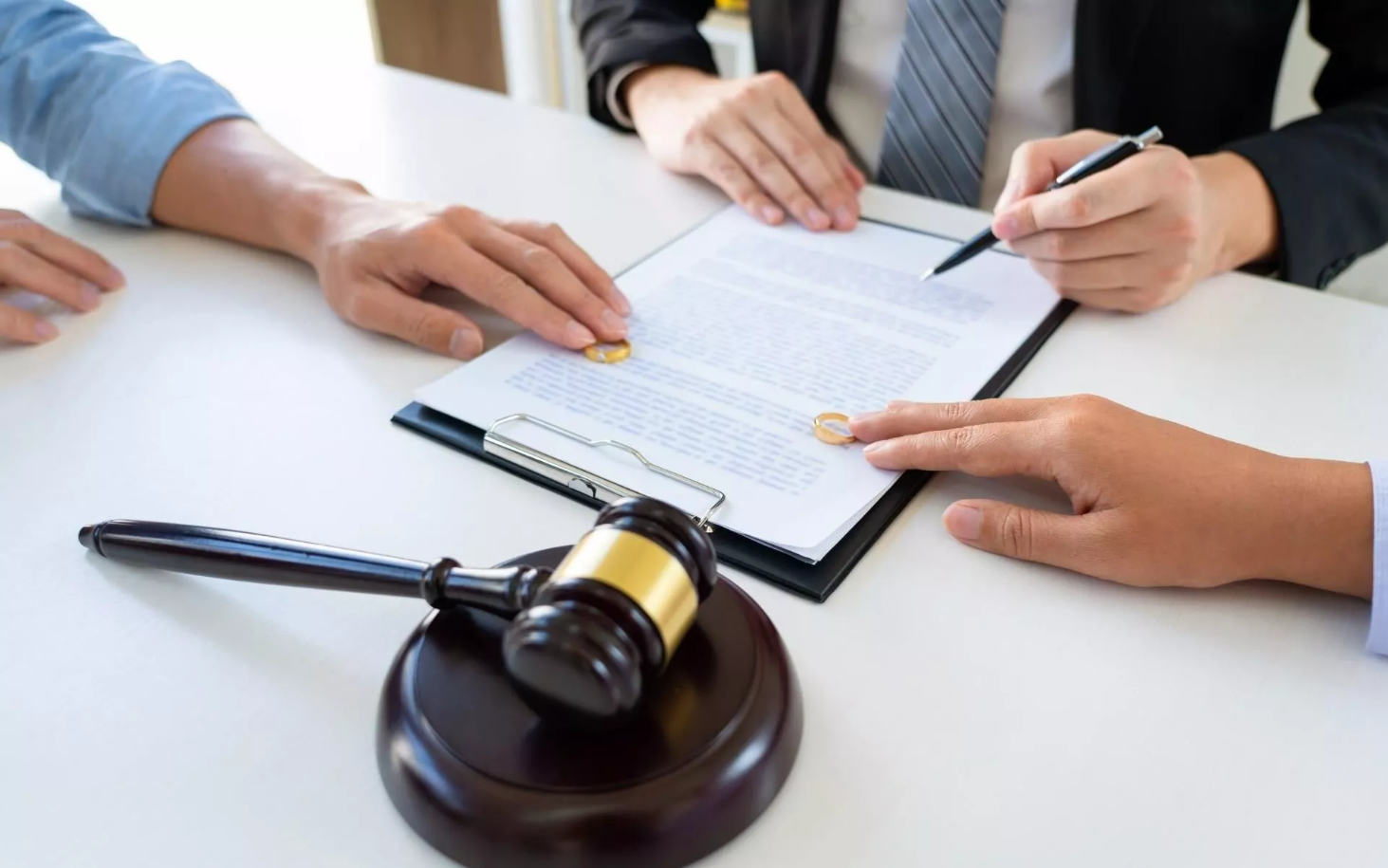 The cost of a separation in New York largely depends on the complexity of the situation and whether both spouses can agree on terms. If they cannot, they may need to hire attorneys to negotiate and protect their rights, which can be more costly due to the time required for negotiations.
The article concludes by stressing the importance of consulting with an experienced New York legal separation lawyer when considering such an arrangement. The Law Office of Ryan Besinque can advise and guide clients through the many facets and legal implications of separation agreements, ensuring they fully protect the parties involved and work well for them and their families.
About The Law Office of Ryan Besinque:
The Law Office of Ryan Besinque is a legal practice based in Manhattan, New York, widely experienced in family law. Led by Ryan Besinque, the firm is dedicated to the welfare of its clients, focusing on protecting their financial assets, parental rights, and practical aspects of each separation or divorce situation. Their experienced team of attorneys can assist with legal separation agreements and other family law matters.
Media Contact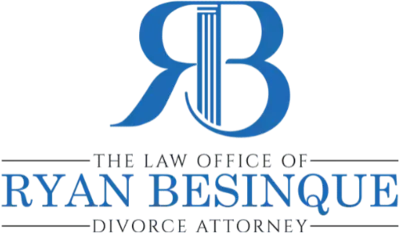 Company Name
The Law Office of Ryan Besinque
Contact Name
Ryan Besinque
Phone
(929) 251-4477
Address
115 W 25th St 4th floor
City
New York
State
New York
Postal Code
10001
Country
United States
Website
https://www.besinquelaw.com/