Dubai, UAE – NStyle Beauty Lounge has recently launched its updated website, offering clients an enhanced and detailed online experience. The website features a collection of carefully curated pictures showcasing their shop, work, employees, and an array of services. This visual representation underscores the beauty shop's unwavering commitment to providing top-of-the-line beauty services.
The website's user-friendly structure allows clients to independently explore different categories and ranges of beauty treatments. Whether accessed on computers or mobile devices, the website operates seamlessly, ensuring a smooth browsing experience for visitors.
NStyle Beauty Salon in Dubai offers an incomparable beauty experience within a lavish and sophisticated ambiance. The salon's prime locations perfectly reflect its esteemed brand positioning and signature, as they are strategically situated alongside renowned global fashion brands in exclusive shopping destinations.
Dedicated to luxury pampering, unmatched services, and unparalleled convenience, NStyle Dubai nail salon is a cut above the rest. Now, their new website boasts enhanced features, allowing clients to easily book appointments online in the UAE, Bahrain, and Jordan.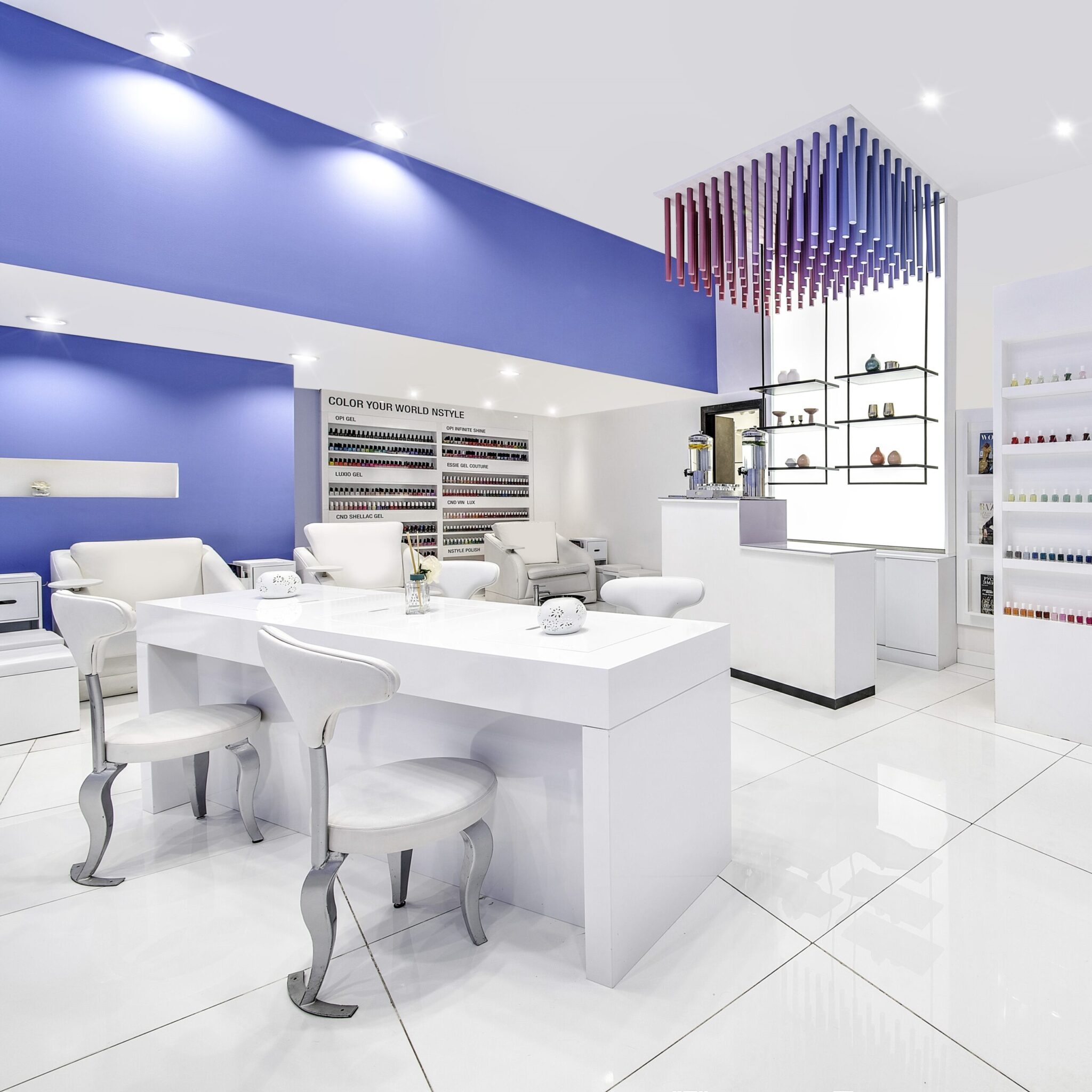 The NStyle hair stylists in Dubai provide comprehensive, premium hair care services, including haircuts, luxurious treatments, and ever-changing styling options. Clients can accentuate their natural beauty through the salon's lash services through curling, tinting, and extensions. They also offer waxing services that leave the skin smooth and hair free while turning the often painful experience into a comfortable and precise one using gentle techniques. 
The premium beauty lounge in Dubai promotes indulgence, relaxation, and rejuvenation through expertly crafted massages. The spa's private rooms provide an abode for soothing full-body massages that relieve tension and stress. They also meet the needs of athletes and busy individuals through deep tissue and hot stone massages, leaving a feeling of restoration and renewal. Clients can complete their spa date with the salon's facials carefully selected based on skin type and specific concerns to leave the skin radiant and glowing.
A quote from the beauty salon's website states, "We are the beauty salon that Dubai has been loving for over 20 years. Our established facilities make us the best ladies salon in Dubai. Unmatched expertise & quality await you in our beauty haven. We offer premium beauty and grooming services to the over 50,000 male and female consumers that visit one of its stores spanning Bahrain, Kuwait, Jordan, UAE & Canada on a monthly basis. Our premium salon delivers an unparalleled beauty experience to any other beauty salon in Dubai."
Individuals seeking an unparalleled beauty experience can reach out to NStyle Beauty Lounge at 971 4 339 8414 to consult or schedule an appointment. The luxury beauty salon invites individuals to explore its newly launched website, where a diverse array of services and treatments await. NStyle Beauty Lounge is located at Dubai Mall, 1st Level Downtown, Dubai, UAE.
Media Contact

Company Name
NStyle Beauty Lounge
Contact Name
Lama Bazzari
Phone
971 4 339 8414
Address
Dubai Mall, 1st Level Downtown
City
Dubai
State
Dubai
Country
United Arab Emirates
Website
https://www.nstyleintl.com/