North Lakes, QLD: Passion Family Dental North Lakes is pleased to announce the addition of a complimentary consultation session specifically designed for patients seeking a smile makeover or dental implants. 
To ensure the utmost satisfaction and clarity for patients, Passion Family Dental, the dentist in North Lakes and Mango Hill, strongly advises individuals to conduct thorough research prior to their consultation in order to ask any pertinent questions. By doing so, patients can actively engage in the process and gain a comprehensive understanding of the treatments recommended to address their unique dental needs.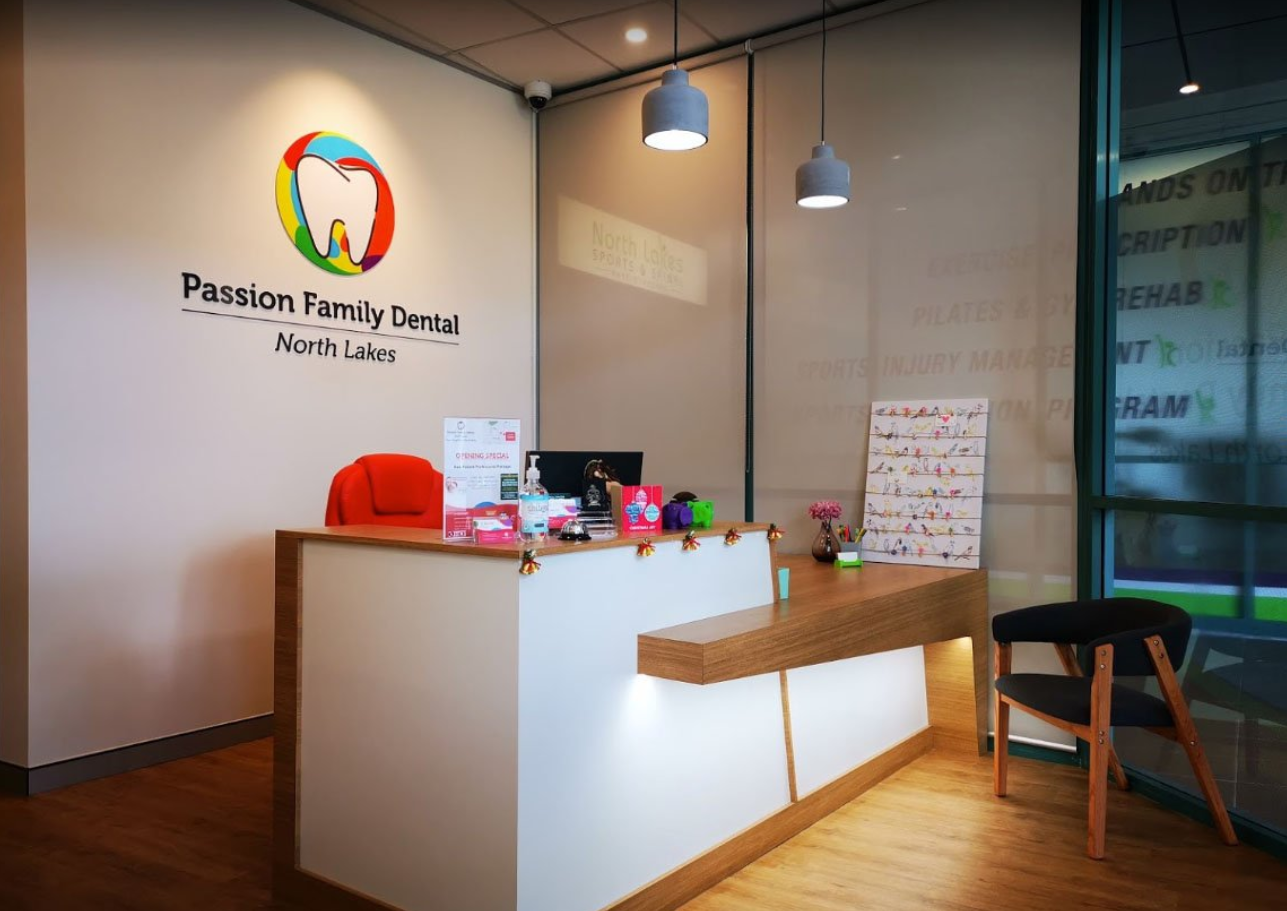 During the consultation, a meticulous analysis is performed to determine the patient's suitability for the desired treatments. The clinic's staff conducts a comprehensive assessment of the patient's medical history, and utilizes advanced tools such as X-rays and models to thoroughly examine the teeth and gums.
The clinic's dental implant treatments are specifically designed for patients who have missing or severely damaged teeth. This treatment is particularly suitable for individuals who require the replacement of one or multiple teeth, including the option of all-on-4 dental implants. The entire treatment process typically spans four to six months, assuming no prior treatments are necessary.
The procedure begins with a thorough evaluation of the gum's health by the dentist. Once the gum's condition is deemed favorable, a titanium root is surgically placed, allowing it several months to integrate with the gum. Subsequently, a crown, which serves as the artificial tooth, is affixed to the implant.
In some cases, patients may require additional preliminary treatments. These may involve a bone graft if the density of the jawbone is insufficient or tooth extractions for severely damaged teeth. It's important to note that the clinic's dental implant services are best suited for adults with fully developed bones and older adults who may be at a higher risk of tooth decay and tooth loss.
For patients desiring a smile makeover, Passion Family Dental North Lakes offers a range of cosmetic treatment options, which include teeth whitening, white filling, crowns, bridges, and veneers. They help patients resolve cracked or broken teeth, gaps between teeth, discolouration, etc. The treatments provide a 'hollywood smile' that improves aesthetics and functionality. 
A quote from the dentist's website states, "We respect and understand that every patient's circumstances are unique. We like to spend time listening to you, taking into consideration your needs. With your best interests at heart, you can rest assured you will receive a warm, pleasant dental experience."
Passion Family Dental North Lakes takes pride in providing exceptional dental care through a team of licensed and experienced dentists. Patient needs, and comfort are the dentist's top priorities, and the team strives to create a calming environment that alleviates the common anxiety associated with dental visits. The North Lakes dentist invites clients to schedule a complimentary consultation to explore the possibilities of dental implants and smile makeovers tailored to their unique needs.
Contact the team at (07) 3465 1199. Visit the dentist at Unit 4/ 6 Endeavour Boulevard, North Lakes, QLD, 4509, AU. 
Media Contact

Company Name
Passion Family Dental North Lakes
Contact Name
Dr. Sam Ooi
Phone
(07) 3465 1199
Address
Unit 4/ 6 Endeavour Boulevard
City
North Lakes
State
QLD
Postal Code
4509
Country
Australia
Website
https://passionfamilydental.com.au/