Danville, CA – Persevere Lending, an esteemed mortgage lender headquartered in the vibrant city of Danville, California, has solidified its prominent position as a leading provider of rehab and construction loans in the San Francisco Bay Area. Renowned for its expertise in assisting investors in maximizing the value of their properties, this lender comprehends the intricate challenges and anxieties individuals often encounter throughout the real estate financing process. Backed by an impressive 50 years of combined experience, its team skillfully navigates clients through a streamlined, professional, and transparent loan process, effectively alleviating the burdens of stress and uncertainty.
Persevere Lending's comprehensive array of loan programs caters to a diverse spectrum of real estate requirements. Particularly notable among its offerings is the Rehab & Construction loan, which presents an alluring proposition for investors seeking to enhance their property values while leveraging existing or anticipated equity, without depleting personal funds. The determination of loan amounts involves a meticulous evaluation encompassing factors such as equity, current valuation, budget, project scope, and the property's after-repair value (ARV).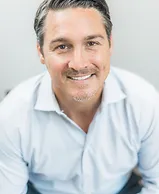 When it comes to purchasing and rehab/construction projects, Persevere Lending extends financing of up to 75% of the acquisition price, coupled with 100% coverage of construction costs. In scenarios involving the purchase, refinance, and rehab/construction, the emphasis shifts to the property's ARV, with financing options available up to 75%. By streamlining its underwriting process, this Private Money Lender in Danville, CA empowers investors to seize lucrative opportunities that would typically remain beyond their reach when relying on conventional financing sources.
Within Persevere Lending's impressive repertoire, Bridge Loans emerge as yet another invaluable resource. These loans offer borrowers the invaluable ability to tap into the equity of their current residence prior to its sale, affording them the freedom and assurance to pursue their dream home without the constraints of a hurried transaction. Moreover, Its Line of Credit furnishes clients with a versatile financial tool, empowering them to deftly access capital and capitalize on investment prospects with speed and efficacy.
Exemplifying its unwavering commitment to excellence, Persevere Lending also presents Jumbo Loans, an exclusive offering meticulously tailored for high-end properties situated in California and Tennessee. These loans cater to a diverse range of purposes, including investments in rental properties, owner-occupied business ventures, and non-consumer endeavors. Crucially, the collateral for such loans must be located in well-established suburban and metropolitan areas, ensuring optimal security and stability for discerning clients.
When partnering with Persevere Lending, clients can expect a plethora of advantages that set this lender apart from the competition. Its loans offer highly competitive terms starting at rates as low as prime plus 1.7%, and with loan-to-value ratios (LTVs) reaching up to 75%, clients can maximize their borrowing potential. Additionally, this mortgage lender boasts a streamlined underwriting process, guaranteeing swift and efficient closings. Fees begin at 1.5%, enabling clients to access their loans without excessive financial burdens.  All these benefits are complemented by a team of seasoned professionals whose expertise and dedication contribute to the company's exceptional service.
Persevere Lending is located at 600 San Ramon Valley Blvd #202, Danville, CA, 94526, US. To schedule a consultation, contact their team at (925) 837-1314. For more information regarding the services offered, visit the company's website.
Media Contact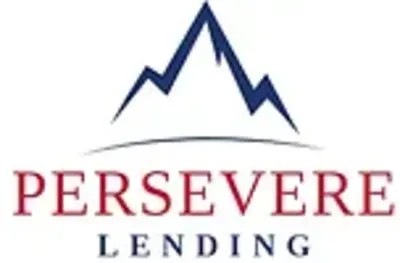 Company Name
Persevere Lending
Contact Name
Damon Bowers
Phone
(925) 837-1314
Address
600 San Ramon Valley Blvd #202
City
Danville
State
CA
Postal Code
94526
Country
United States
Website
https://www.perseverelending.com/