Medina, OH – Advanced Age Management, a leading provider of men's wellness solutions, is thrilled to announce the opening of their new office near Cleveland, OH, dedicated to Testosterone Replacement Therapy (TRT). This expansion aims to bring the transformative benefits of TRT to a wider range of individuals, addressing the unique needs of men experiencing low testosterone levels and its associated effects on their well-being.
Testosterone, a vital male hormone, plays a crucial role in various aspects of men's health. It influences energy levels, promotes muscle mass and bone density, and contributes to a positive outlook on life. However, the natural aging process can lead to a decline in testosterone production, and for some men, this decline can be more significant, resulting in damaging side effects that mimic symptoms associated with a midlife crisis.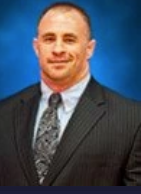 Men with low testosterone levels often experience a range of distressing symptoms. These may include weight gain, a decline in sex drive and performance, frequent feelings of fatigue and depression, irritability, cognitive difficulties, decreased exercise tolerance and response, a slower metabolism, and a loss of strength. Such symptoms can significantly impact a man's overall well-being and quality of life.
In their new office location near Cleveland, OH, Advanced Age Management helps address these issues by offering testosterone replacement therapy as an effective solution. Through personalized treatment plans, their team of experienced medical professionals works closely with patients to restore and optimize testosterone levels, helping them regain their energy, vitality, and competitive edge. By undergoing testosterone replacement therapy, men can experience a remarkable improvement in their overall quality of life.
Advanced Age Management specializes in treating each patient individually. There is no one size fits all treatment plan. Each patient receives a comprehensive plan to help them with their unique needs.
The Advanced Age Management team understands patients' desire for privacy to provide discreet and respectful service. They also focus on education, awareness, compassion, integrity, and personalized service, an approach that has earned them many 5-star reviews. 
"Advanced Age Management is a great team to have on your side and are very knowledgeable. They will walk you through every step of the process and help set reasonable expectations. The results are undeniable and quick coming. I sleep better, have much better workouts, and more energy for my children." – Michael, satisfied patient.
With the opening of the new office near Cleveland, OH, Advanced Age Management aims to bring hope and improved well-being to men experiencing the effects of low testosterone levels. By providing advanced testosterone replacement therapy, the clinic strives to empower men to reclaim their energy, revive their competitive spirit, and enhance their overall wellness.
Visit their website to learn more, or call a representative at the new office at 216-471-8220 to schedule a comprehensive hormone evaluation. Advanced Age Management is at 6438 Ridge Rd., Medina, OH, 44274, US. 
Media Contact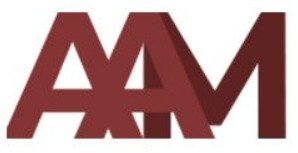 Company Name
Advanced Age Management
Contact Name
John Kocka, M.D.
Phone
216.471.8220
Address
6438 Ridge Rd.
City
Medina
State
OH
Postal Code
44274
Country
United States
Website
https://www.lowtohio.com/