Pinole, CA – Bill's Defensive Driving School, located in Pinole, CA, is a highly recommended driving school specializing in providing top-notch defensive driving classes for learners of all ages. Defensive driving, a crucial skill on today's roads, goes beyond general driving abilities by emphasizing proactive strategies to anticipate and avoid potential hazards. Despite the large number of active drivers with basic driving skills, the lack of defensive driving knowledge poses a significant risk. Luckily, Bill's Defensive Driving School bridges this gap by offering comprehensive courses that empower students with essential defensive driving techniques, making them confident and responsible drivers. 
Bill's Defensive Driving School also offers a highly recommended adult nervous driving course. Committed to effective instruction, the school maintains a one-to-one student-to-teacher ratio, ensuring personalized attention for each learner. By establishing genuine connections and fostering a supportive environment, the instructors create a comfortable and enjoyable learning experience where nervous adult drivers can acquire essential skills and gain confidence behind the wheel. Bill's Defensive Driving School is dedicated to helping all learners achieve optimal learning outcomes and develop competent and safe driving abilities.
"I am learning how to drive for the first time in my 40s, on the other side of the road, in a busy city. If I hadn't found Bill's Defensive Driving School – I probably would have given up by now after experiencing some mediocre, stressful teachers over the last two years. The instructor here was generous and encouraging, collecting me from my home and sharing his many years of driving expertise. I absorbed a tremendous amount of information during our lessons, not because I was amazing, but due to his teaching abilities," admitted one adult learner.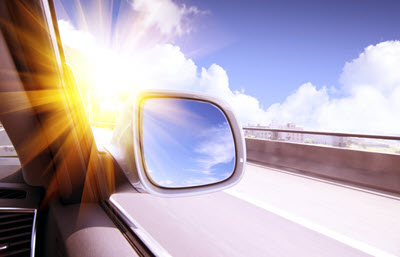 To cater to diverse customer needs, Bill's Defensive Driving School provides two comprehensive programs: online and in-person classes. Their online driver's education course specifically prepares learners for the written DMV test, offering a highly convenient option that allows individuals to learn from the comfort of their homes and at their own pace. This program has received positive feedback for its flexibility and accessibility. Additionally, the school offers behind-the-wheel driver's lessons tailored for both first-time learners and experienced drivers seeking further instruction, especially after experiencing physical or cognitive impairments. Regardless of skill level, every individual can find valuable lessons at the driving school to enhance their defensive driving abilities. 
Recognizing the importance of lifelong skills, Bill's Defensive Driving School encourages teen learners to have a parent or guardian accompany them during their driving lessons. This involvement ensures that the learning experience extends beyond the school's premises, allowing parents or guardians to reinforce driving lessons and instill desirable habits. By fostering an environment of calmness, comfort, attentiveness, and reactivity, particularly in high-risk situations, this approach nurtures responsible and capable drivers who can navigate the roads with confidence and care. 
More information about the driving school in Pinole is available on its website. Interested individuals can direct any questions to one of its representatives at 8776891480. Bill's Defensive Driving School is headquartered at 2644 Appian Way Suite 103, Pinole, CA, 94564, USA.
Media Contact

Company Name
Bill's Defensive Driving School
Contact Name
Bill
Phone
877-689-1480
Address
2644 Appian Way Suite 103
City
Pinole
State
CA
Postal Code
94564
Country
United States
Website
https://www.billsdefensivedrivingschool.com/east-bay-area.html