China – SPRSUN, the premier heat pump manufacturer and a leader in the industry, has announced their new R290 DC Inverter Air Source Heat Pump. This new and improved design of the heat pump runs with might and efficiency. Designed with the DC Inverter Fan Motor and Panasonic DC Inverter Compressor, the heat pump is a model of the future and observes all eco-friendliness guidelines and requirements. 
SPRSUN has a longstanding history of listening to its customers. This has guided every aspect of their design process. The R290 DC Inverter Air Source Heat Pumps are a testament to customer-responsive design incorporation. Like previous units, the new entrants have an A+++ energy label. This is in addition to the revolutionary R290 green gas and inverter technology. These features work in unison to significantly lower the user's energy bills, especially for residential use.
Customers purchasing the R290 DC Inverter Air Source Heat Pumps can now enjoy an array of turnkey features. These new and improved features ensure ease of use on the new heating units. The lower GWP with Eco-friendly refrigerant R290 is one of the key advancements in these new units. The R290 DC Inverter Air Source Heat Pump comes with an available CAREL controller. 
The new SPRSUN DC Inverter Air Source Heat Pumps especially adopt R290 refrigerant with global warming potential (GWP) as low as 3.3. Many customers will notice the attention given to the higher GWP value. This also translates into the greenhouse gasses impact. These aspects make the unit ideal for users in cooler areas.
The R290 DC Inverter Air Source Heat Pump comes with improved monitoring systems for consumed power. This is an especially useful aspect for domestic use. Customers can assess the power transfer and consumption in real-time. In the R290 heat pump models, there's a constant flow of information on the display. Users can further adjust the display to read either the total power consumption or the monthly spend.
Reducing power consumption cost is a vital aspect for many users. SPRSUN learned this and designed the R290 DC Inverter Air Source Heat Pumps with Smart Grid Ready (SG Ready) control input. The electricity during peak hours is more expensive than during off-peak hours. A smart grid ready heat pump stores hot water during off-peak hours, which can then be used during peak hours, thus cutting electricity bills.
Another useful feature of the R290 DC Inverter Air Source Heat Pump is max. outlet water temperature, which can reach 70° Celsius even without electric heating backup. Typically, the unit can operate optimally at vast ranges from -25° Celsius to 45° Celsius. 
Combined with the myriad added features of the new heat pump unit, customers will enjoy a wide array of useful aspects of the product, which include intelligent humanized controller, built-in linkage switch interface, built-in water pump and so on. The new and improved heating/cooling/hot water unit is made with the user's needs in mind. 
To learn more about this innovative heat pump, send an email to inquiry@sprsunheatpump.com, or visit SPRSUN's website at www.sprsunheatpump.com to learn more about the specifications of their R290 DC Inverter Air Source Heat Pump.
Media Contact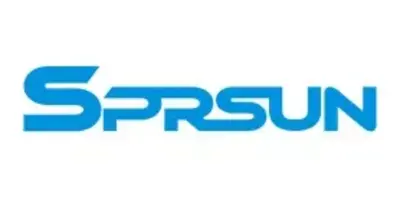 Company Name
SPRSUN
Contact Name
Jenny Wu
Phone
0086-20-82181867
Address
No.15 Tangxi Road, Yinsha Industrial Park, Xintang, Zengcheng District
City
Guangzhou
State
Guangdong
Postal Code
511338
Country
China
Website
https://www.sprsunheatpump.com/