GUANGZHOU, CHINA – SPRSUN, a leading innovative renewable energy solutions provider, proudly unveiled the new R290 Heat Pump at InterSolar 2023, Europe's premier solar exhibition. The event, which took place June 13th and 14th, 2023, served as the perfect platform for SPRSUN to showcase the latest breakthroughs in heat pump technology.
The company, which has carved a niche in the renewable energy industry, has pushed the boundaries of innovation to revolutionize the market with solutions that excel in efficiency and sustainability.
Their market unveiling of the R290 Heat Pumps at InterSolar 2023 is a milestone in SPRSUN's journey to create reliable, clean energy alternatives that help combat climate change.
The pump is designed with the DC Inverter Fan Motor, and together with the Panasonic DC Inverter Compressor, they achieve the A+++ energy rating.  The pumps use the revolutionary R290 green gas and the company's long-perfected inverter technology. SPRSUN has designed the new heat pumps to slash energy bills in homes and commercial setups significantly.
In Munich, Germany, Intersolar 2023, visitors witnessed the advanced features and benefits of SPRSUN's R290 Heat Pumps. The company's experts provided comprehensive demonstrations and answered questions. Attendees saw the turnkey efficiency and eco-friendliness of SPRSUN's new heat pumps.
"InterSolar 2023 has presented an exceptional opportunity for us to showcase our commitment to sustainable solutions," said the company chairman Jason Yao. "With our groundbreaking R290 Heat Pumps, we aim to revolutionize the industry and provide our customers with efficient, eco-friendly alternatives for their heating and cooling needs."
The key features of SPRSUN's R290 Heat Pumps include the following:
Versatility: The R290 Heat Pumps cater to various heating and cooling requirements with a GWP of 3.3, but they also feature improved monitoring systems for power consumption. Users get the flexibility to control their monthly spending with capabilities such as 70-degree Celsius outlet temperature without backup from the grid.
Eco-friendliness: SPRSUN's R290s heat pumps reduce greenhouse gas emissions when installed in homes, commercial, and even industrial settings leading to a more sustainable future. The heat pumps operate with lower power usage from the grid.
Responsiveness: SPRSUN's heat pumps offer intuitive, user-friendly interfaces for effortless operation and monitoring.
Enhanced Efficiency: The R290 heat pumps use the CAREL controller to maximize energy efficiency.  The company has designed these heat pumps to the low Global Warming Potential GWP friendly refrigerant R290, significantly reducing energy consumption and operating costs.
Many customers will appreciate the significant focus on the higher Global Warming Potential (GWP) value, as it directly affects the impact of greenhouse gasses. This feature makes the unit particularly suitable for users in cooler regions.
During InterSolar 2023, SPRSUN also highlights its comprehensive features and offerings. To learn more about SPRSUN and its new R290 Heat Pumps, please visit https://sprsunheatpump.com/. 
About SPRSUN
SPRSUN is a professional heat pump manufacturer offering energy-efficient and  good heating solutions. They offer many types of heat pumps, including air-source, EVI and DC inverter heat pumps, catering to residential as well as commercial clients.
Media Contact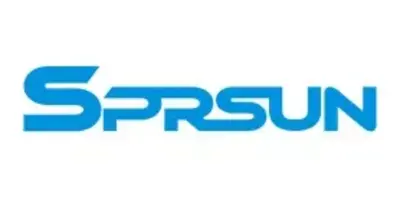 Company Name
SPRSUN
Contact Name
Jenny Wu
Phone
0086-20-82181867
Address
No.15 Tangxi Road, Yinsha Industrial Park, Xintang, Zengcheng District
City
Guangzhou
State
Guangdong
Postal Code
511338
Country
China
Website
https://www.sprsunheatpump.com/