San Diego, CA: As a trusted, all-inclusive flooring company, IZ Flooring in San Diego, CA, understands the transformative power of quality flooring in both commercial and residential spaces. Flooring plays a pivotal role in defining the overall aesthetics, functionality, and ambiance of a space. With their unparalleled expertise and extensive range of flooring options, IZ Flooring has been elevating spaces throughout San Diego and beyond.
From wood, laminate, tile, and carpet, the company's extensive product lineup caters to every style and budget. The store's wood flooring brings timeless elegance and natural warmth, showcasing stunning grain patterns and adding sophistication to residential and commercial areas. Laminate flooring, with its ability to mimic the look of premium materials, provides an affordable yet durable option, allowing customers to achieve the desired aesthetic without compromising quality. Tile flooring, available in a variety of materials, offers versatility and durability, making it suitable for high-traffic areas while providing endless design possibilities. Carpet flooring, on the other hand, brings comfort and a cozy atmosphere to living spaces, offering softness underfoot and reducing noise levels.
The flooring store also offers san diego vinyl flooring installation for residential & commercial applications. Vinyl flooring is highly resistant to water, scratches, and stains, making it ideal for high-traffic areas. Additionally, by being available in different styles and designs, homeowners and businesses can achieve the desired aesthetic without compromising on performance.
IZ Flooring goes above and beyond to provide convenience by offering mobile showrooms, allowing their friendly flooring professionals to bring a wide selection of new and classical product samples directly to the client's doorstep. During in-home consultations, these professionals provide comprehensive guidance, helping clients choose the ideal flooring style for their property, taking room measurements, and offering transparent, all-inclusive price estimates.
Once a property owner has selected their preferred flooring option and determined the ideal installation date, IZ Flooring's dedicated team of flooring experts springs into action. They begin the project by efficiently moving furniture and carefully removing old flooring materials, ensuring a clean slate for the new installation. With precision and expertise, the flooring experts install the chosen flooring, paying meticulous attention to detail. After the installation is complete, the team guarantees a thorough site clean-up, leaving the space spotless and ready to be enjoyed.
As one of the top flooring stores near me San Diego California, IZ Flooring sets itself apart by sourcing materials directly from vendors, ensuring the best deals and partnering with trusted brand names in the flooring industry. This guarantees that every flooring choice meets the highest standards of quality, durability, and style. When it comes to transforming spaces with beautiful flooring, IZ Flooring is the go-to choice in San Diego, CA.
Contact the San Diego flooring store at 619-813-8968. IZ Flooring is at 9420 Activity Rd Suite j, San Diego, CA, 92126, US. 
Media Contact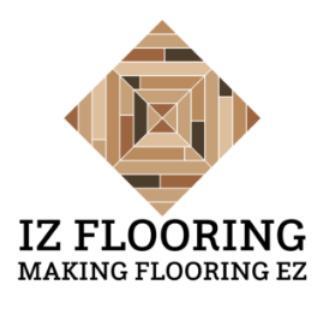 Company Name
IZ Flooring
Contact Name
Office Manager
Phone
619-813-8968
Address
9420 Activity Rd suite j
City
San Diego
State
CA
Postal Code
92126
Country
United States
Website
https://izflooring.com/