Abu Dhabi, UAE – Tarmeem Orthopedic and Spine Day Surgery Centre is a reputable surgery centre providing quality, integrated, and technology-driven orthopedic and spine surgery to patients. The exceptional team focuses on addressing musculoskeletal conditions and injuries while providing sports medicine and reconstructive surgery to improve the shoulder, knee, hips, elbows, and other joints.
Serving Abu Dhabi, the UAE, and the region at large, the reputable centre is committed to advancing essential knowledge and expertise in orthopedics and spine to give patients a higher degree of confidence in their treatment outcomes.
Founded by Dr. Ali Al Suwaidi, president of the Emirates Orthopedic Society and a nationally recognized orthopedic surgeon with over 25 years of experience, Tarmeem Orthopedic and Spine Day Surgery Centre lives up to the highest standard of practice and care. Dr. Ali Al Suwaidi heads the consultant-led organization where each orthopedic surgeon focuses on a specific specialty across various areas, including sports medicine and joint reconstructive surgery for shoulder, knee, and hips.
Its spokesperson described what to expect at the orthopedic surgery: "Patients who visit Tarmeem can expect highly personalized and seamless care as the practice is built around a patient-centered approach. An international team of physicians leads the centre's compassionate approach to managing the patient's entire journey, from pain relief to restoring mobility and to providing rehabilitation and preventive care. Supporting the consultants are patient coordinators and nurse navigators who guide the patient in their journey to wellness."
The orthopaedic and spine day surgery centre delivers a range of integrated non-surgical and surgical treatments to patients based on a holistic diagnosis of their health concerns. Services provided cover areas like the foot and ankle, shoulder and elbow, hand and wrist, knee and hip, and more. They also provide sports medicine treatments, injury prevention solutions, as well as pain management services to improve patient's quality of life.
The surgery centre can also be reached for physiotherapy and rehabilitation needs, joint preservation treatments, as well as spine treatment. Follow Tarmeem Orthopedic and Spine Day Surgery Centre to learn more about their treatment services and approach.
Patients interested in experiencing top-quality care and treatment can book a consultation by calling 8001599. For more information, visit Tarmeem at Zone 5W-16, Plot No.1, Street No.29, Facing 12th Street, Khalifa City A, Abu Dhabi, 147110, AE.
Media Contact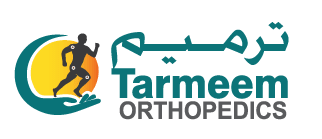 Company Name
Tarmeem Orthopedic and Spine Day Surgery Centre
Contact Name
Dr. Ali Al Suwaidi
Phone
8001599
Address
Zone 5W-16, Plot No.1, Street No.29, Facing 12th Street
City
Khalifa City A
State
Abu Dhabi
Postal Code
147110
Country
United Arab Emirates
Website
https://tarmeem.com/