Retirement planning requires specialization in Social Security, Medicare, wealth protection, wealth distribution, tax strategies, insurance protections, long term healthcare needs, real estate positioning and wills and trusts.
The Retirement Mastery Method™ leaves nothing undone. Based in Silicon Valley, The Wealth Mastery LLC provides fiduciary services for those seeking mastery over all aspects of retirement. With specialized knowledge and designation, their fiduciaries have the authority to service clients on items normally not allowed in the financial services industry including taxes, estate planning, healthcare, and more!
Utilizing The Retirement Mastery Method™ and The Wealth Mastery Method™ for younger clients, they help clients take charge of all aspects of retirement and wealth planning by partnering with each client and collaborating with their experts as needed to fill in any gaps. 
As Chartered Retirement Planning Counselors™ (CRPC™) they possess specialized retirement training and knowledge. By working through each step of The Retirement Mastery Method™ with a professional CRPC™, individuals achieve mastery over this important life segment. 
5-Star Testimonials Include:
"I highly recommend Stacy. Over a decade ago, Stacy helped me organize and optimize my assets and income sources into a coherent life plan. I always thought I had to be in the markets, but am risk averse. Stacy understood and showed me how weighting my portfolio heavily toward fixed income and guaranteed products worked for me and my family. My assets and income have  been secured ever since. I do not have to watch the news, and I shaved three strokes off my golf game."  David, Retired SV Tech Industry Executive
"In 2011, Stacy masterfully pulled my puzzle pieces in a holistic plan. He taught me how to better protect my retirement and other assets, while not giving up growth. My assets are safe and earning interest and my net worth has increased. I am very grateful and highly recommend Stacy and his team."  Barbara, Retired in Monterey County
"Trustworthy and highly skilled are the words that come to mind. I am so happy to have found Stacy. He has organized more than just my finances and even used actuaries to create my financial roadmap. At age 66, I have financial clarity for the first time in my life. In addition to managing my investments, Stacy helped me optimize Social Security, lower my taxes, create a healthcare plan, avoid some capital gains taxes on the sale of my real estate, advised me on my will and trust and helped me create a charitable giving strategy."  Joe, in Palo Alto
About Stacy T Turner, CRPC™
Stacy T Turner, CRPC™ is a highly sought after Fiduciary who holds a specialized designation in retirement planning. He is the Founder and CEO of The Wealth Mastery LLC and is a Registered Investment Adviser (RIA) based in Silicon Valley. 
As a Chartered Retirement Planning Counselor™ with over 25 years of experience. Mr. Turner has helped over 7,000 people with retirement matters and has never had a customer complaint. 
He is a published author and Subject Matter Expert (SME), and was ranked a 'Top 3 Institutional Trader by Bloomberg' and traded for CalPers. He was initially trained at Merrill Lynch and Citigroup after graduating in 1995 with Honors from the Georgia Institute of Technology.
According to Stacy, "Retirement Planning and management includes much more than investment management. With our Retirement Mastery Method™ and special Chartered Retirement Planning Counselor™ designation, clients receive the highest level of service."
stacy.turner@thewealthmasteryllc.com
Media Contact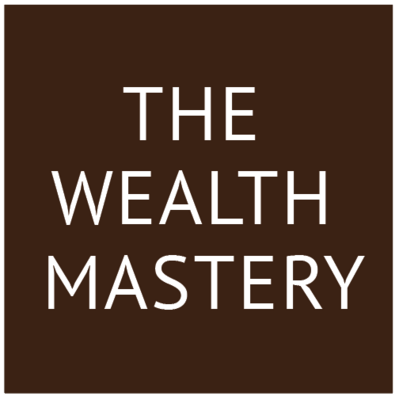 Company Name
The Wealth Mastery, LLC
Contact Name
Stacy T. Turner, CRPC™
Phone
(650) 388-8748
City
Menlo Park
State
California
Country
United States
Website
https://thewealthmasteryllc.com/