Idaho Falls, ID – Integrated Counseling and Wellness is expanding its counseling services to support more individuals, children, couples, and families in Idaho Falls. The counselor offers a wide range of services to promote mental health and well-being, including individual therapy for ADHD, depression, stress, trauma, PTSD, and more. For those seeking faith-based Christian counseling, the counselor can provide religiously-aligned therapy. LGBTQ+ services are also available to address the unique mental health needs of patients in this community.
In addition to individual therapy, the Idaho Falls therapist provides diverse couple and family therapy services. Professional couples counseling services are available to help couples cope with unmet expectations, infidelity, and past pain. The goal is to help couples learn how to manage major issues, understand their partners better, communicate more effectively, and strengthen their relationship. Premarital counseling is also offered to those about to enter a marriage, and divorce counseling is available for those who have left their marriage.
Integrated Counseling and Wellness also provides family therapy services to help families deal with conflict and dysfunction. By working together with the counselor, families can learn to overcome challenges, communicate better, and develop healthier relationships.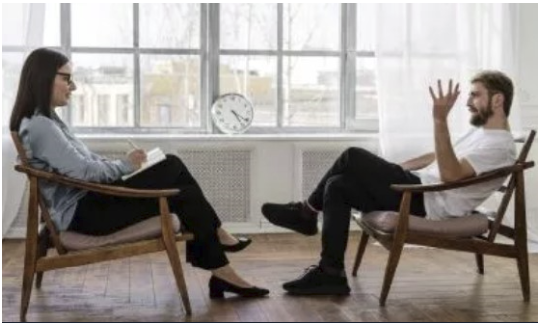 Integrated Counseling and Wellness is dedicated to improving patients' mental health recovery journeys through a comprehensive approach that includes nutritional supplements and psychiatric medication management. Their wellness service provides top-quality supplements that enhance mental and physical function, promoting overall health and well-being. In dire cases, the counselor also offers psychiatric medication management. However, the psychiatrist carefully monitors prescriptions to prevent overreliance on medication as the sole form of treatment.
Individuals can take advantage of the clinic's complimentary 15-minute consultation to determine which services align with their needs. During this consultation, one of the clinic's therapists will provide guidance and assist in formulating an individualized treatment plan. Patients can also browse the online profiles of all available counselors to select the one best suited to their specific health needs. The clinic also provides online counseling and telehealth to patients who cannot visit their facility for personal or professional reservations. 
Integrated Counseling and Wellness has a team of certified, experienced therapists with specialties in different fields. The center uses modern, evidenced approaches to counseling for the best possible patient outcomes. They encourage individual and group counseling to provide patients with a strong support system during their recovery. The clinic offers a serene atmosphere, with staff keen on providing holistic health, confidentiality, and privacy. 
A quote from the clinic's website stated this about their services, 
"We strive to create models of integrated care because we believe this approach best serves our patients, teams, community partners, and the families of all those involved. We are an integrated mental health clinic offering counseling services for individuals' and couples', family counseling, child counseling, and group therapy services."
Integrated Counseling and Wellness is located at 550 2nd Street Suite 290, Idaho Falls, ID, 83401, US. Contact the counselor at (208) 346-7681. Visit integratedcounsellingandwellness.com for more information.
Media Contact

Company Name
Integrated Counseling and Wellness
Contact Name
Luke Einerson
Phone
(208) 346-7681
Address
550 2nd Street Suite 290
City
Idaho Falls
State
ID
Postal Code
83401
Country
United States
Website
https://integratedcounselingandwellness.com/locations/idaho-falls/