Behind closed doors, and through pressure on private platforms, the Pentagon has used its power to try to shape online discourse.
Twitter's "firehose," which would grant the US Army the ability to search public tweets and Twitter users without restriction, as well as analysis of 4Chan, Reddit, YouTube, and Vkontakte, a Facebook knockoff popular in Russia. Internet chat platforms like Discord and Telegram will also be scoured for the purpose of "identifying counterterrorism and counter-extremism and radicalization," though it's unclear what exactly those terms mean here. FOR MANY YEARS, Twitter has pledged to shut down all state-backed disinformation and propaganda efforts, never making an explicit exception for the U.S, but the "twitter file" exposed all.
Babel X and Dataminr, which FBI has spent millions of dollars on social media tracking software. According to the bureau's official guidelines, authorized activities include "proactively surfing the Internet to find publicly accessible websites and services through which recruitment by terrorist organizations and promotion of terrorist crimes is openly taking place."
"Geo-fenced" data, a controversial practice wherein an investigator draws a shape on a digital map to focus their surveillance of a specific area. While app-based smartphone tracking is a potent surveillance technique, it remains unclear how exactly this data might actually be used to unmask threatening social media posts, or what relevance other data categories like radio stations or academic research could possibly have.
SEWP Solutions, LLC. SEWP is a federal software vendor that has repeatedly sold the Department of Defense a suite of surveillance tools that closely matches what's described in the Army project. This suite, marketed under the oddly named Berber Hunter Tool Kit, is a collection of surveillance tools by different firms bundled together by ECS Federal, a major federal software vendor. ECS and three other federal contractors jointly own SEWP, which resells Berber Hunter. SEWP Solutions, LLC is the only vendor that allows USACID the ability to tunnel into specific countries/cities like Moscow, Russia or Beijing, China and come out on a host nation internet domain.
Universal search selector, Army Protective Services Battalion investigators would seemingly combine social media data with a broad variety of public and nonpublic information, all accessible through a These sources of information include "signal-rich discussions from illicit threat-actor communities and access to around-the-clock conversations within threat-actor channels," public research, CCTV feeds, radio stations, news outlets, personal records, hacked information, webcams, and – perhaps most invasive – cellular location data.
The systematic collection, storage, and analysis of information posted online by law enforcement and governmental agencies constitutes a serious interference with the right to respect for private life.
Media Contact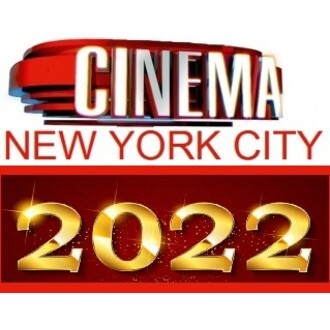 Company Name
Cinema New York City
Contact Name
Alex Parker
Address
312 West 37th Street
City
New York
State
NY
Postal Code
10018
Country
United States
Website
https://filmfreeway.com/CinemaNY