United States – Family therapist Alice Brock has recently launched her first book, "How to Make Your Kids Mind With Positive Discipline: A Parenting Guide to Build Relationships And Reduce Conflict." This enlightening book delves into the realm of positive discipline techniques and their remarkable ability to alleviate conflicts within the parent-child dynamic. This invaluable resource is now available on Amazon.
Alice Brock is an accomplished family counsellor with a degree in pedagogy. She has dedicated her life and career to working with children, finding the empowering drive within them, and shaping them to become successful and functional adults. She's leveraged her expertise in child psychology, education, and social-emotional development to share some of the most important information on positive discipline techniques for children.
Prior to writing this newly launched book, Alice Brock has used the tips and techniques shared in the book to guide numerous families through difficult times, fostering healthier connections between parents and their children and promoting positive growth within the family unit.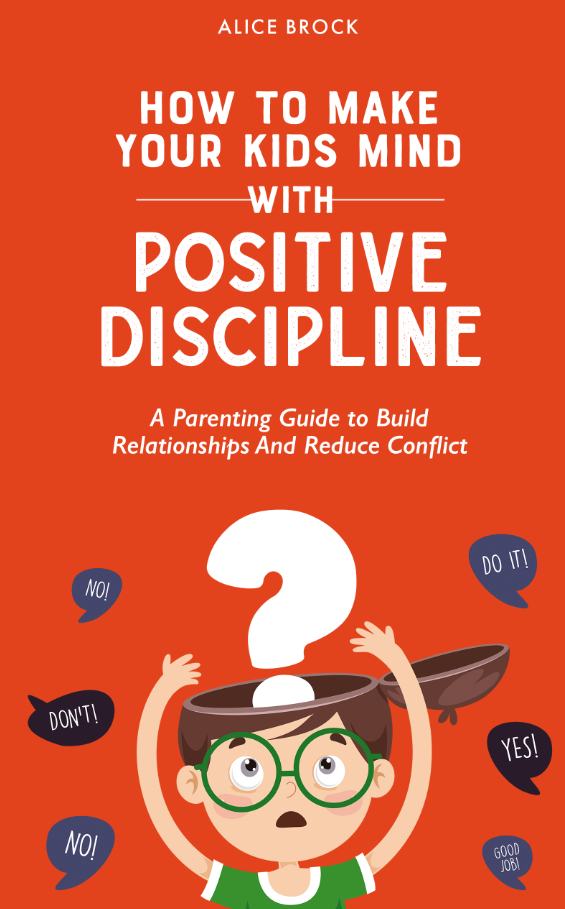 Describing the book, Alice said: "Are you struggling to instill discipline in your child? When it comes to parenting, do you feel bad no matter what you do? If so, "How to Make Your Kids Mind With Positive Discipline" is the perfect parenting guidebook for you! I understand your pain. I too used to question myself constantly, which made my parenting style chaotic and ineffective. I felt unhappy no matter what I did, always worrying if I was too strict or too lenient. But then, I discovered positive discipline, and everything changed!"
With the new book, readers will find all the important information they need to nurture their children, fostering positive behavior and cooperation. The book also shares valuable insights on conflict resolution, alleviating tension and anxiety, and strengthening the parent-child relationship.
Other important details touched on in the book include understanding the child's growth development and working with strong-willed children to instill pride and joy, tips for preventing and reducing power struggles in the parent-child dynamic, the use of positive parenting methods to create a nurturing home environment, and the use of positive discipline, structure, and proven methods to support a child's emotional development.
The book teaches parents how to balance being loving and caring with being an authority within the household. It also explains how parents who are already taken for granted within the home can regain control of their homes, eliminate self-worry, and instill positive parenting habits that reduce childhood trauma.
Parents can get the details of the new book on Amazon and, through purchasing, leverage the information in this resource to establish the type of relationship they've always wanted between themselves and their children. They can also get to learn more about Alice Brock as she shares practical tips for building a stronger relationship that revolves around trust, discipline, and mutual respect.  
Media Contact
Company Name
Alice Brock
Contact Name
Alice Brock
Country
United States
Website
https://www.amazon.com/stores/Alice-Brock/author/B0C855VMSY