Brisbane, QLD: Valuations QLD is a premier choice for property valuation services in Brisbane, guaranteeing that each valuation adheres to the established rules and guidelines. Its team consists of highly qualified professionals who hold tertiary qualifications and are esteemed members of the Australian Property Institute. Moreover, its team exemplifies honesty, professionalism, and exceptional communication skills, while upholding values such as confidentiality and integrity.
Valuations QLD stands out as the preferred company for property valuations due to its commitment to delivering prompt and efficient results, backed by decades of experience. As industry leaders, they have successfully assisted numerous clients with their valuation needs over the years.
A satisfied client expressed gratitude, saying, "Thank you so much. The valuation of my property was done quickly and efficiently. The report was very clear and concise, explaining how the valuation figure was reached. I would be more than happy to recommend you and would not hesitate to use your services again should the need arise. Cheers."
Valuations QLD has different departments. One of these is the residential property valuation team, catering to property owners looking to buy or sell properties, secure financing, resolve legal disputes, and manage tax matters. The highly qualified valuers also provide pre-purchase or pre-sale advice, assist in property settlements, and facilitate rent reviews.
Clients who own income-generating properties can also request a quote from the property valuation experts. The team evaluates industrial properties such as manufacturing warehouses, storage facilities, and logistic centres in Brisbane. Moreover, they have experience conducting valuations for retail properties like shopping malls and supermarkets. 
The property valuation company also provides business valuation services. They prepare business appraisal reports for different purposes, including family law courts, pre-purchase/ pre-sale, litigations, financial planning, and taxation. Additionally, the professionals prepare accurate valuation reports for clients seeking assistance with investments, succession planning, loans, and financing. 
Valuations QLD is committed to accuracy and relies on information from reliable sources. The experts closely check all the account statements, the industry, economic climate, market conditions, assets, and the cost to replace the equipment. While the process is labour-intensive and time-consuming, the valuation experts take 3-5 working days – from inquiry to accurately assessing the business worth through a report. 
The valuation report, prepared by a Certified Practising Valuer (CPV), is highly beneficial in various scenarios, including property transactions, purchasing building insurance, and securing loans. In addition to accurately determining the market value, Valuations QLD offers additional advantages such as expediting settlements and mediation negotiations for commercial real estate. These reports also provide clarity on property-related tax obligations, ensure a fair division of a deceased estate, and instil confidence in investors.
To inquire about valuation services, property owners can contact the company at 61730672393. Valuations QLD is located at 25 Mary Street, Brisbane City, QLD, 4000. Visit the website to learn more about their Brisbane office.
Media Contact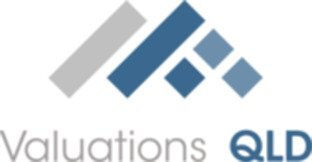 Company Name
Valuations QLD
Contact Name
Jennifer Anderson
Phone
61730672393
Address
25 Mary Street
City
Brisbane City
State
QLD
Postal Code
4000
Country
Australia
Website
https://www.valuationsqld.com.au/