Rockwall, TX- Wasden Plumbing Services is a premier plumbing company with over 20 years of combined experience providing reliable, honest, and friendly service to commercial and residential clients. The company is known for its innovative solutions, fast response times, and courteous service offered 24/7. As a licensed, insured, and bonded business, Wasden Plumbing Services guarantees its clients superior-quality services. The plumber fate company's service offerings include clogged drain repair, leak repairs, toilet leaks and repairs, water heater replacement, slab leak detection, sewer line repairs, and kitchen and bathroom remodeling.
"At Wasden Plumbing Services, we believe in providing nothing but the best," said the company's Spokesperson. "With our team's vast expertise and unwavering commitment to delivering exceptional services, we proudly distinguish ourselves in the plumbing industry. We are delighted to expand our service areas and offer our top-notch plumbing services to a broader client base in need.
Clogged drains pose various problems for both homeowners and businesses. Wasden Plumbing Services understands this and provides effective solutions for clogged drains. The company's experts use sophisticated equipment to diagnose the source of the blockage and provide the best solution. Using techniques such as hydro-jetting, power snaking, and video sewer inspections, Wasden Plumbing Services ensures its clients get the best possible service. When property owners notice signs such as roots growing into the pipes, water draining slowly, gurgling sounds coming from drains, or sewage backups, they can trust Wasden Plumbing Services to provide reliable solutions.
A noticeable leakage is relatively easy to detect and repair. However, underground leakage problems, such as slab leakages, require the expertise of a professional. Wasden Plumbing Services has expertise in providing precise leak detection services to help identify and address hidden leakage problems quickly. When the water meter is constantly spinning, it's prudent to seek the services of Wasden Plumbing Services.
Plumbing fixtures wear out over time, and when repairing them is not a cost-effective option, engaging Wasden Plumbing Services for a replacement is prudent. Wasden Plumbing Services provides plumbing system replacements for water heaters, toilets, sinks, tubs, and showers. The company's plumbing experts recognize the value of time and offer fast, reliable replacement services.
To make a kitchen functional and inviting, Wasden Plumbing Services provides kitchen remodeling services. The company's professionals have expertise in installing and repairing plumbing fixtures, thus allowing clients to enjoy a more efficient kitchen. From installing water lines to faucets and sinks, the Wasden Plumbing Services team can help clients achieve their remodeling goals.
Wasden Plumbing Services is located at 325 Bayberry Dr., Rockwall, TX, 75087, US. Contact the plumbing company at (469) 649-6737 or visit the company's website for more information.
Media Contact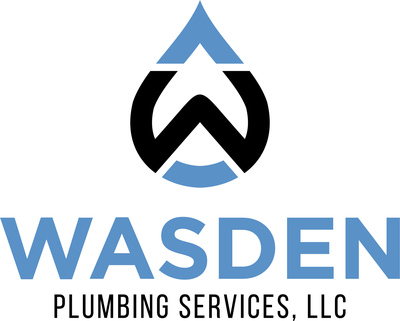 Company Name
Wasden Plumbing Services
Contact Name
Jonathan Wasden
Phone
(469) 649-6737
Address
325 Bayberry Dr.
City
Rockwall
State
TX
Postal Code
75087
Country
United States
Website
https://wasdenplumbing.com/plumbing-service-fate/