Dubai, UAE – wilivm is one of the leading virtual private server providers catering to Windows and Linux users. The server provider ensures a seamless experience for its users with its 99.9% uptime guarantee, admin access, and responsive customer support, as well as unlimited bandwidth allocation, which prevents speed throttling.
Announcing its products, the company noted that its Windows VPS is available in four packages and affordable pricing to meet users' demand. The basic plan supports up to 1024MB, CPU 1 Core Intel Xeon, up to 30GB SSD storage and 1TB Bandwidth, while the business package offers 8192MB RAM, 4 Core Intel Xeon CPU, up to 80GB SSD storage, and 4TB bandwidth.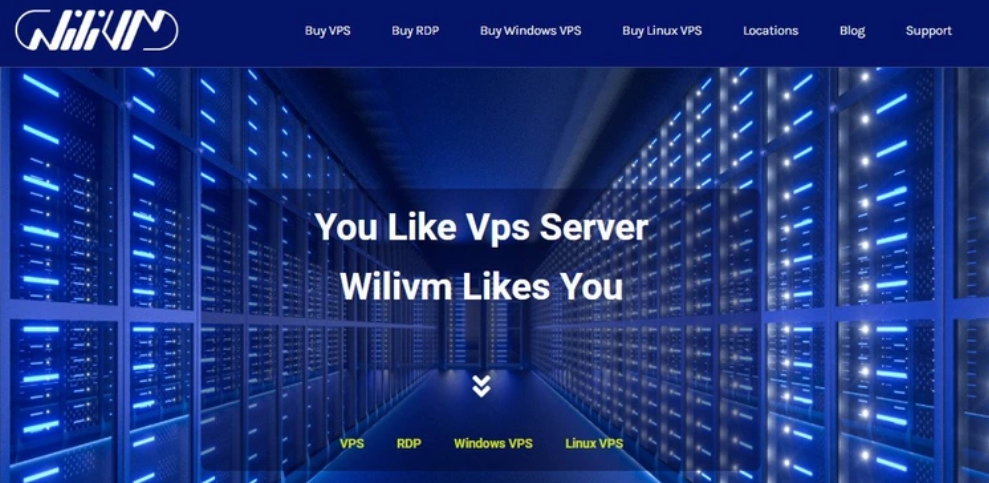 The Windows VPS solution delivers unparalleled speed, surpassing the performance users typically experience on shared hosting. With the speed guarantee, users can expect seamless functionality of their domains on a dedicated server, ensuring uninterrupted service. Furthermore, this product offers exceptional affordability, providing private and personalized resources, guaranteed professional security measures, and a higher level of administrative control.
wilivm has made it easy for users to switch between packages to support their growing needs. The simple-to-use platform provides an intuitive dashboard for managing everything from plans and pricing to performance and upgrades. The dashboard also supports personalized customization, server adjustments, uninterrupted availability, increased efficiency, as well as unlimited access during the day and night.
In addition to the Windows VPS, wilivm also provides Linux VPS to cater to Linux users. The low-cost servers are based on KVM and VMware ESXi, with high-quality SSD hardware for maximum performance. Users can expect to enjoy less than 5 minutes of setup time for their Linux VPS to get up and running. wilivm also ensures that the product comes with complete customization possibilities to meet specific user requirements.

Users on the Linux VPS will also enjoy a number of free control panels as well as several Linux distributions, including Ubuntu, Debian, CentOS, AlmaLinux, Fedora, Rocky, and Arch Linux. With this product, users can expect incredible reliability, improved security, cost-efficiency with affordably priced packages, scalability to meet their specific upgrade needs, extremely high performance to keep their websites and apps online, and dedicated resources for improved functionality and performance.
wilivm's virtual private servers are great for many use cases, including e-commerce hosting, education platform hosting, small business website launch, as well as web application testing and WordPress hosting. Businesses can also purchase their Remote Desktop Protocol (RDP) to improve performance and cloud delegation.
For detailed information on wilivm's affordable pricing, visit their website. Contact the support team via phone at 971507697787. The company's office is at Behind Mall of the Emirates Al Barsha, Dubai, UAE 29231.
Media Contact

Company Name
wilivm
Contact Name
Libby Gross
Phone
971507697787
Address
Behind Mall of the Emirates
City
Dubai
State
Al Barsha
Postal Code
29231
Country
United Arab Emirates
Website
https://www.wilivm.com/