Chicago, IL – XL.net is a trusted Managed IT Services Company in Chicago catering to the needs of businesses and individuals. The company has a team that understands the entire tech landscape, allowing them to provide personalized and customized solutions to each client.
As a company focused on delivering strategic solutions, XL.net crafts a plan around its client's existing IT infrastructure and framework, ensuring that new additions complement existing systems while smoothly transitioning clients to modern technologies that promote their security, performance, and productivity.
Further explaining their strategic IT approach, the company's spokesperson said: "There's a difference between understanding how technology works and understanding how it can improve the performance of your business. We want you to experience technological ease – we won't let your tech hold you back. We'll make sure it delivers on the advantages it was designed to create and help you XLerate your business."
As the leading managed IT Services and support provider in Chicago, XL.net's services cut across all major business needs, including Managed IT solutions like IT Helpdesks, Remote IT Support, On-Site IT support, Server Admin & Support, Network Monitoring & Management, IT Procurement, IT Asset Management, and Cybersecurity solutions.
They also provide IT consulting and project management services covering IT Strategy, IT Audits and Assessments, and vCIO services. Businesses leveraging Microsoft platforms to run their operations can also rely on the company's IT experts to handle troubleshooting, installation, and upgrades of important frameworks like Microsoft Teams, Office365, Skype for Business, Sharepoint, Azure, and Microsoft Exchange.
XL.net's solutions also cut across cloud services to help businesses enjoy a faster, more seamless, and smoother operation. The experts have over 70 technology certifications, a 79.8% record of reducing IT issues within three months, and an over 97% customer satisfaction rating. They're primed to handle all cloud service and security needs, from delivering a fully Managed Cloud Service to cloud hosting solutions, helping clients select from the plethora of cloud providers based on their existing infrastructure and needs, as well as providing Managed network solutions.
The Managed IT professionals are familiar with businesses across verticals, allowing them to seamlessly audit, troubleshoot, upgrade, and implement strategic solutions toward boosting clients' performance and productivity.
XL.net works with businesses in healthcare, pharma and med tech, manufacturing, legal and law firms, accounting, marketing, dealership and automotive, construction, as well as government bodies. They're also familiar with the IT needs of transportation and logistics companies, real estate companies, nonprofit organizations, as well as professional service providers.
Business owners looking for a clinical and proven solution to their IT needs can contact XL.net via phone at (844) 915-5155 or visit their website to chat with support personnel. The company is located at 1 East Erie Street, Suite 525 #244, Chicago, IL 60611 US.
Media Contact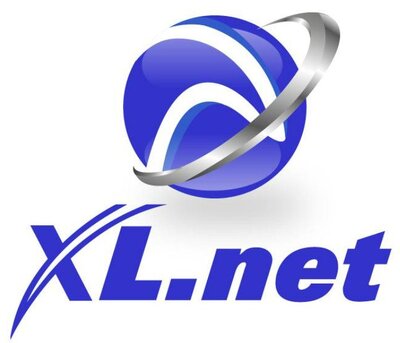 Company Name
XL.net – Managed IT Services Company Chicago
Contact Name
Adam
Phone
(844) 915-5155
Address
1 East Erie Street, Suite 525 #244
City
Chicago
State
IL
Postal Code
60611
Country
United States
Website
https://xl.net/