Albuquerque, New Mexico – Xtreme Storage Albuquerque takes pride in being a top choice for storage solutions in Albuquerque. Besides offering clean and secure storage solutions, Albuquerque storage units are cost-effective and convenient. Its drive-up access makes it easy for clients to store bulky items, while its online storage rentals make it convenient for clients to rent units in the comfort of their homes. The facility is also under digital video surveillance, so clients can rest assured their belongings are safe and secure. 
Xtreme Storage Albuquerque provides self-storage, mobile, RV, and boat options for individuals and businesses. The numerous five-star reviews the company has garnered testify to its attentive and top-notch services. 
"When I landed a job overseas, I was worried about finding a secure place to store my belongings. Xtreme Storage Albuquerque made the process stress-free and provided me with an affordable, safe option," said a satisfied client.
Moving is stressful for many people, but Xtreme Storage Albuquerque's mobile storage solutions make it a breeze. The company will deliver the mobile storage units to the customer's doorstep, allowing them to load their items directly into the unit without additional transportation. Mobile Storage is also an excellent choice for clients who want to increase their existing storage space without the hassle of constructing a new storage unit. The storage units feature slip-resistant floors and waterproof seals, making them ideal for storing moisture-sensitive items.
RVs are excellent for exploring the outdoors, but storing them can pose a challenge. Xtreme Storage Albuquerque recognizes this and offers specialized RV storage services, with units of various sizes to accommodate any style of recreational vehicle. Clients have the option of covered parking facilities that ensure their vehicles are safe from the elements or open-air parking lots that provide ample space for parking. The company also offers additional amenities such as electrical hookups.
Xtreme Storage Albuquerque appreciates that despite its advanced security features, clients may still be worried about the security of their belongings. To put their minds at ease, the company provides its tenants with Tenant Protection Insurance, which assures clients that their belongings are financially protected if anything happens to them while in storage.
Xtreme Storage Albuquerque is located at 100 Trumbull Ave SE, Albuquerque, New Mexico, 87102, US. Contact the storage company at (505) 888-2430 or visit the company's website for more information.
Media Contact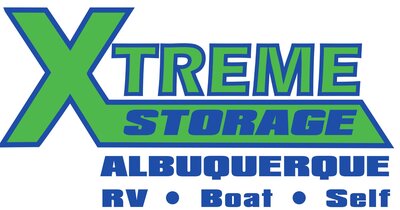 Company Name
Xtreme Storage Albuquerque
Contact Name
Mike McClain
Phone
(505) 888-2430
Address
100 Trumbull Ave SE
City
Albuquerque
State
New Mexico
Postal Code
87102
Country
United States
Website
https://www.xtremestoragenm.com/