New York, NY: Yefsi Estiatorio is one of the best Greek restaurants in NYC, known for its authentic and flavorful menu. They offer a diverse brunch menu, including Greek yogurt, sandwiches, burgers, meatballs, mixed greens with grilled octopus, and a variety of drink options like Bellini, Mimosa, and Bloody Mary to enhance the Greek dining experience. The brunch offerings are hand-crafted, leaving each customer with a smile of satisfaction.
The Greek Restaurant in NYC has an exciting dinner menu. Besides having some gluten-free options and special vegetarian dishes, Yefsi Estiatorio prepares meals for a range of patrons – including those well-versed with the food culture and those exploring. To start with, they have a variety of Mezedes (appetizers), from Avgolemono (a traditional Greek chicken soup), Pikilia (traditional spreads), Fava, and Manitari to Gigandes.
In addition, Yefsi Estiatorio serves salates (traditional Greek salads), including Horiatiki, Marouli, Prasini, and Roka. For the main course meals, often referred to as Kyrios Piata, customers have various options to choose from, including Lavraki and Tripoura (imported). Other great options are Solomos (grilled Salmon with leek rice), Xifias, Plaki, Brizola, Paidakia, and Brifteki, among others. And after the main course, patrons can enjoy desserts, such as Greek yogurt, Baklava, and Galaktoboureko.
Besides hand-crafted meals, patrons can also choose from a wide selection of beverages at the restaurant. Among the popular alternatives are white and red wines from Greece and Greece beers. Alternatively, they can try specialty cocktails (prepared using quality ingredients), white wines (sourced from different countries), rose wine, and sparkling wine.
The restaurant also has a delectable happy hour menu. Depending on their preference, customers can order Beer Vergina, Yefsi Negroni (made from gin, fresh lemon juice, and traditional liquor), or Passion Fruit and Mango Martini. Other happy hour offerings include all-house cocktails and drinks that complement the Greek food.   
The owner and executive chef, Christos Christou, has extensive training, including at the French Culinary Institute, and has been preparing Greek dishes since a young age. His skills and culinary excellence have earned him recognition, cooking for high-profile clients like Hollywood stars Tom Cruise, Robert De Niro, and Alpha Cino, as well as dignitaries such as the 8th Secretary-General of the United Nations Ban Ki-moon, the Prime Minister of Greece, and the President of Cyprus. Christou's hand-crafted meals have made a lasting impression on his distinguished guests.
Speaking about the restaurant, one patron noted: "This place is an absolute delight. The ambience, the food and the service everything was just perfect. We ordered the lahanika, moussaka and bifteki for appetizers and entrees and the Baklava for dessert. Everything was well portioned and delicious. They have a good number of vegetarian options."
Yefsi Estiatorio is located at 1481 York Ave, New York, NY, 10075, US. To book reservations, interested customers can call the restaurant at 212-535-0293. Visit the website for more information. 
Media Contact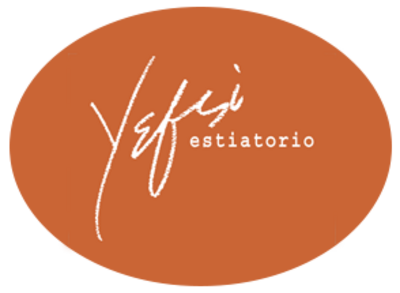 Company Name
Yefsi Estiatorio
Contact Name
Christo Christou
Phone
212-535-0293
Address
1481 York Ave
City
New York
State
New York
Postal Code
10075
Country
United States
Website
http://www.yefsiestiatorio.com/